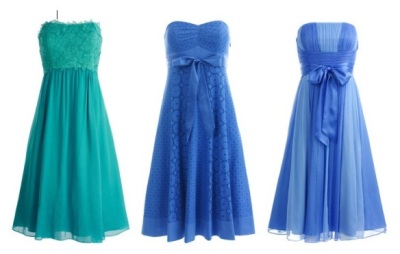 The summer heat has taken all it wanted and made us perspire to such an extent that we crave for a season that is a favorite for sure to all Napurians- the Monsoons!!!
The angst and tardiness that had been thriving in us with high rise in barometer just transforms into sheer happiness with coming of that silver lining on that big gloomy cloud. But don't let these unexpected showers disrupt the fashionista in you. Monsoon can be a lot trendier than you thought.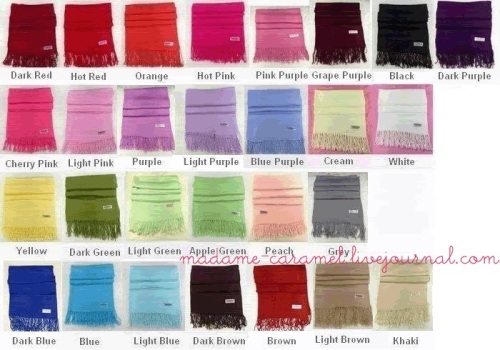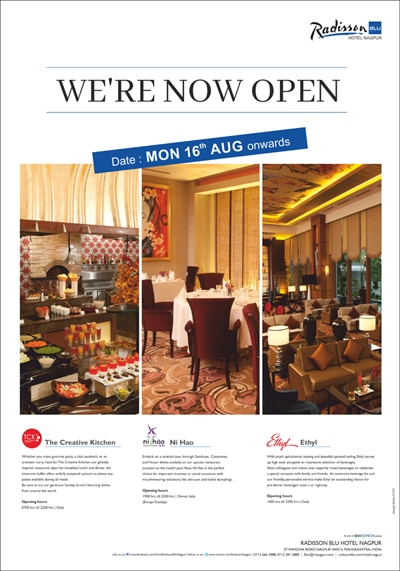 Floral prints, colours in shades of corals, blues, and greens, yellow are must haves for the season. Considering that monsoon is characterised by dullness, one must try to balance it by wearing bright colours, such as red, green and blue. Pastel shades, such as pink, light blue and white should be avoided because it is difficult to remove muck stains, puddle splashes and patches. Since the sun will mostly be covered by rain clouds, you can pull your black clothes out. Girls may opt for dark pinks, dark blues and other dark colours to avoid the clothes from getting transparent when they get drenched. Also avoid floor touching attire. Bermudas, capris, t-shirts can be good options if one is not certain about the trends.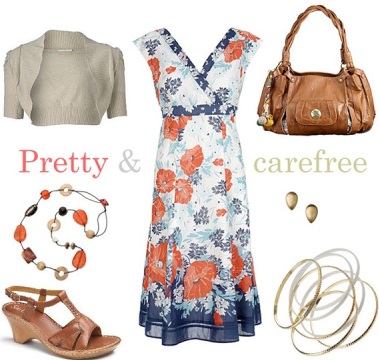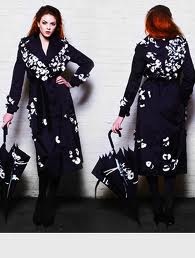 If you prefer wearing Indian clothes, you may opt for leggings and tunics. Wearing salwars and kurtis should be avoided as these can be troublesome during monsoon due to muck. Besides, wrapping dupattas around the neck may be uncomfortable. Must you wear salwars, substitute dupattas with scarves. Colourful scarves that have metal loops and are studded with semi-precious stones look elegant.
Since the weather is mostly humid avoid fabrics that need too much time to dry or iron. Instead opt for fabrics like thick georgettes, crepes, semi-cottons, rayon blends, silk blends etc. These are all readily available throughout fabric stores in the city.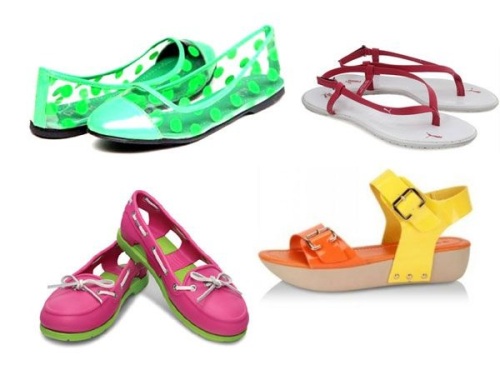 When it rains the first thing that come to our mind is that "the shoes get dirty". Acrylic or soft rubber ballerinas/boots/flipflos are a must have during monsoons. Especially in this slushy season they save you from the embarrassment of spreading the wrong odour. Shoes that are easily washable should be preferred.  Loafers and sandals are also pretty comfortable during monsoons. Wedges, platform-heel footwear can save your day and also keep you up with trend.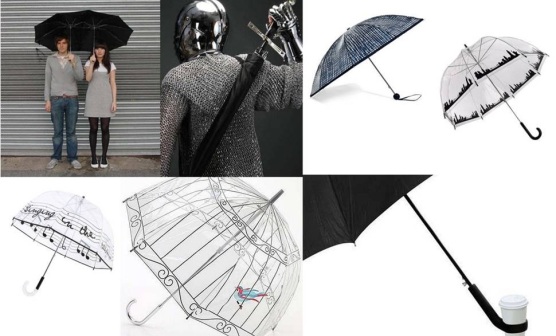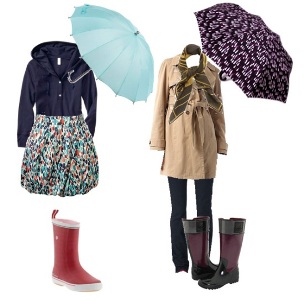 Umbrellas can be boring and unfashionable. So, make them flirty and fun. Choose a chic and stylish umbrella and add a twist by picking one with a fun handle or a fashionable print. Experiment with shapes and color.
Women must also give a close look at their bags. When shopping for bags, make sure that they are waterproof. Limit them to shades of black, grey and blue. Leather and cloth bags must be avoided as they are prone to possess very little absorbance and breed fungus.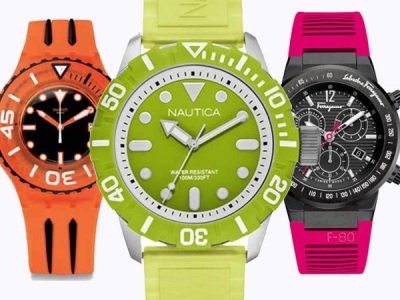 How unfashionable would it be to wear an expensive watch which stops after getting wet in the rain? Why not buy a trendy waterproof watch as it is one of the most haves in your monsoon ensemble? It is just not meant for monsoon; it can be worn for swimming or on a beach too. The whole idea is to look funky even when it rains heavily.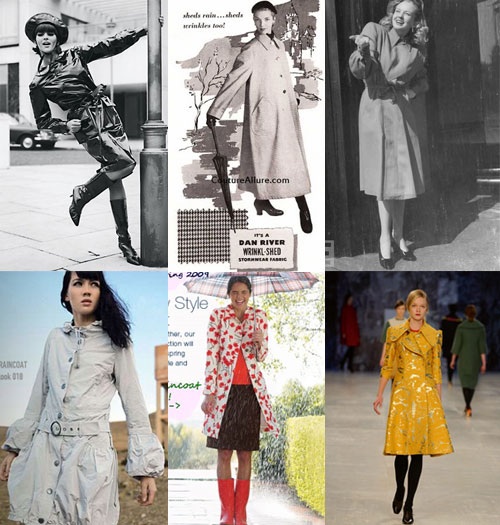 Also never ignore your make-up and hairstyle. Ensure that you use water-proof kajal and other cosmetics. Hair tends to get extremely frizzy during monsoon. Therefore, avoid leaving hair open.
: Nidhi Gandhi