Nagpur submerged ; Open drain claims two more lives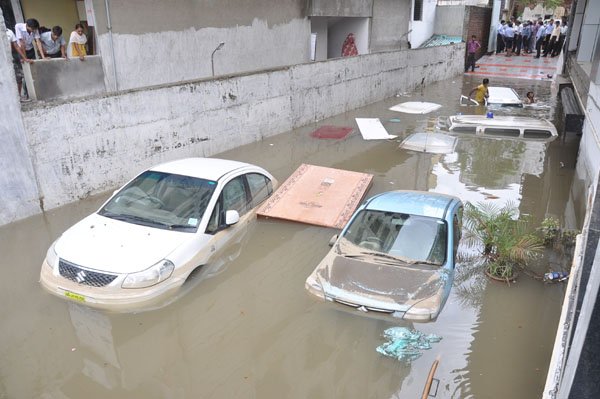 Nagpur News : Civic negligence claimed three lives including a 9-year-old boy in the city during heavy rains on Tuesday evening. While a fifth standard student Harshal Meshram slipped into storm water manhole at Jagnade square, two men drowned into an open drainage in Hudkeshwar police station area.
A 55-year-old Ram Tapas , a resident of Gajanan Nagar, drowned into an open drain near Chakrapani Nagar. His body was found at the end point of the drain at Chakrapani Nagar. Police said that Tapas, an electrician, was heading home on his cycle when he couldn't notice the drainage covered with rain water and fell into it. Next morning, his cycle was found nearby and also his body at a few distance away.
Narsala resident Atul Taywade, 33, falls prey to open drain on Narsala road, which was covered with rain water. Taywade, who works with share market, was heading home on his scooter when he slipped into the drainage. His body was found in a farm on Narsala road