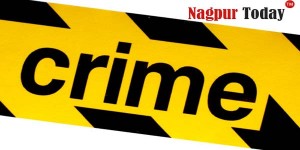 Nagpur News : Railway thieves decamped with cash and lvuables worth Rs 5 lakhs from three separate incidents.
Gandhi Nagar resident Varsha Suchak, 40, was robbed of her purse having cash and valuables worth Rs 4.25 lakhs while travelling from Howrah-Kurla Gyaneshwari Express on Wednesday night. She reported the matter to railway police after she reached central railway station on Thursday early morning.
Suchak told police she had gone to attend a wedding with his husband. She had boarded the train from Howrah on Wednesday evening. She claimed that she had kept the purse near her berth while she was sleeping. The next morning, she found it was stolen. The purse had gold and diamond valuables with cash Rs 25,000.
A 26-year-old Anjali Shah's purse having gold ornaments and cash worth RS 45,000 was stolen while she was travelling in Sewagram Express. Shah, a resident of Dighori, claimed that thieves might have robbed the purse after the train reached Wardha.
Thieves decamped with luggage bag of Chandramohan Hawari, 72, a resident of Akola. Hawari was travelling in Gondwana express when the incident took place.