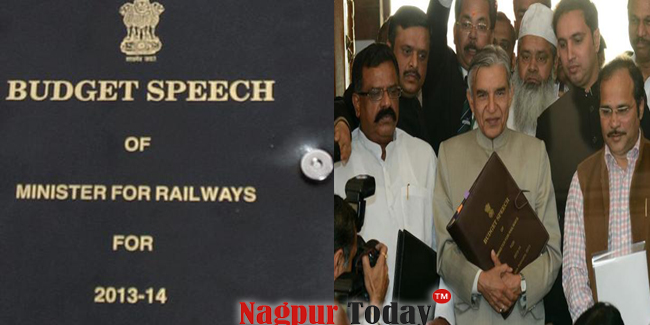 Nagpur News: Like one should have expected, it is a populist Railway Budget with little thought on reforms. The government is of course playing it safe before an election year and has yet again shown itself incapable of taking strong decisions.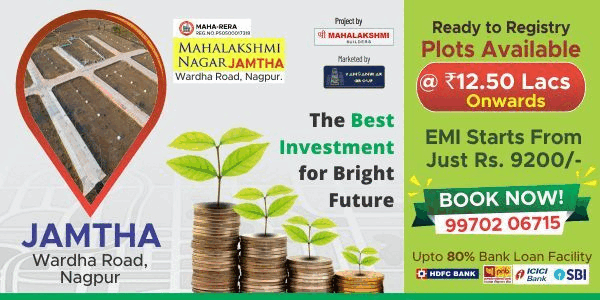 Railway Minister Pawan Kumar Bansal presented what is the first Railway Budget by a Congress minister in 17 years on Tuesday with "Marginal hike in freight charges and no hike in passenger fares.
For Nagpur Bansal informed that Multi-purpose training institute to be set up at Nagpur. He also added that rail track between Nagpur to Nagbhid will be converted to broad gauge.
New train to Mumbai and Bikaner  been gifted. Mumbai train will  run from  Ajni (Nagpur) to  Lokmanya Tilak (T) (Weekly) Via Hingoli
Bikaner – Chennai AC Express (Weekly) Via Jaipur, Sawai Madhopur, Nagda, Bhopal, Nagpur
Two new train  Via Nagpur is also proposed  as below: 
Jabalpur – Yesvantpur Express (Weekly)Via Nagpur, Dharmavaram
Puri – Sai Nagar Shirdi Express (Weekly) Via Sambalpur, Titlagarh, Raipur, Nagpur, Bhusawal
The frequency of the following trains will be increased:
11453/11454 Ahmedabad-Nagpur Express 2 to 3 days
Kalumna-Nagpur Sections is been proposed to be doubled in 2013-14
Rail Neer bottling plants at Nagpur 
Executive Lounge at Nagpur
National skill development at Nagpur
Bansal said that there would be no hike in the Budget but added that certain charges like supplementary fee, superfast fee, reservation fee, cancellation fee and Tatkal charges will see a marginal hike. Even freight fares could see a marginal hike of less than 5 per cent.
Claiming that the losses of the Railways were mounting, Bansal said that the gigantic network must be financially sustainable for the benefit of the passengers. "The rail network needs to be expanded at a faster rate. The freight and passenger fares have to be based on economic realities. The growth of  railways is linked to the growth of country," he said. The minister said that the estimated losses of the Railways stood at Rs 24,000 crore in 2012-13.
Other highlights of the Rail Budget are as follows:-
67 new Express trains to be introduced.

58 train routes to be extended

27 new passenger trains propose

Marginal hike of 5% in freight charges, no hike in passenger fares.

IRCTC to issue 7,260 tickets per minute

Coaches to be made wheelchair friendly for differently-abled:

Free Wi-Fi facilities on selected trains

E-ticketing to be now available through mobile phones

MEMU manufaturing facility at Bhilwara, Coach making factory in Sonepat, Workshop at Kurnool, Andhra Prdesh

New train Azadi Express to places linked with the freedom struggle to be introduced, fares to be concessional

Food testing labs for food in railways. ISO certification for all rail kitchen

Identification of 104 stations for upgradation in places with more than one million population and of religious significance

Internet booking hours to be increased from 12.30 am to 11.30pm

1800-111-321 toll free number for complaints and suggestions

Arunachal Pradesh brought under railway connectivity

E-ticketing will be now available through mobile phones

Use of Aadhaar card by Railways to render user friendly services

Special coaches called 'Anubhuti' with luxurious services in select trains

More RPF guards, ladies specials in metros and helplines to be implemented

Railways to provide free Wi-Fi on selected trains

More women to be recruited into RPF

Coaches to be made wheelchair friendly for the differently-abled

Fire retardant materials to be used in coaches

New coaches with anti-climb features need to be developed

Anti-collision device needs to be put to rigorous trials

Looking at elimination of 10,797 unmanned level crossing

Estimated loss at Rs 24,600 crore in 2012-13

Concessional travel for sports persons, parents of posthumously decorated soldiers

Freedom fighters have to renew railway passes once in three years,"

Anti-collision device needs to be put to rigorous trials