Nagpur News.
The late night police raid at Fun N Food Village – an upscale amusement park on Amravati road near here turned out to be hoax as the police party returned with nothing substantial on the spot. A section of media reported that around 100 people engaged in rave party were booked however the police information revealed otherwise. Acting on the tip off the police party arrived at Fun N Food Village in anticipation of some rave party that was reported. However it surfaced that there was no rave party but a get together of employees from Amravati and that too with prior permission from the authority.
The amusement park authorities have also presented all the documents pertaining to the permission for the party, except the permission for playing the music.
Chief Manager at Fun N Food Jagjit Singh told Nagpur Today that someone had misguided the cops who came down to check the happenings here. "Forget about foreign girls, there was no girl at the party. The arrangement was made for 100 employees working in a company at Amravati. We have sought prior permission regarding serving drinks and late night extension of the party. When police came we had shown them all the permissions," Singh told Nagpur Today.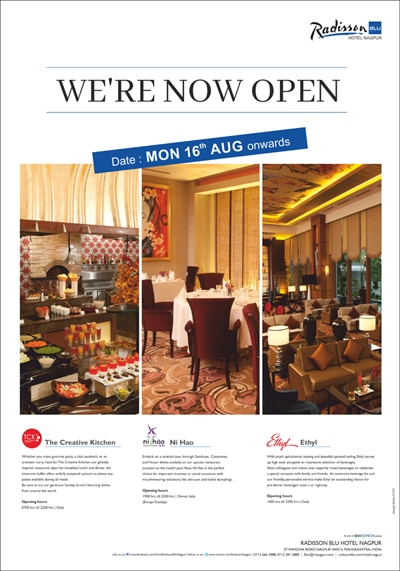 Fun N Food CEO Manasi Bhandari said that this was the ploy to defame our reputation and disturb the party. "With due permission from our seniors, we are now contemplating legal action against police for acting on fake information," she said.
When Nagpur Today contacted Kondhali police who made late night search at Fun N Food, PI Suresh Bhoyar informed that he was on leave and upper ranked officer DySP Vilas Deshmukh led the raid along with some police staff including PSI Jitesh Kanpure, ASI Parasram Thakre, police constable Vikas Gawhad and hawaldar Kailash Pawar.
"Only DJ was being played the permission of which was not given. There were no Russian dancers and no girls even. They showed us valid permission documents for party," Bhoyar told Nagpur Today.
Police said it was fake information. Only 20 rooms were let off to a person without registration, however chief manager Jagjit Singh cleared that they were about to register the booked rooms when the police party arrived.
Singh informed, "We did not give them DJ permission. They had gone to police to seek permission but did not get. They have handed over the permission documents to police."
He said, "There were also no foreign women in the party. Two housewives from the party organiser's side had come here. They were not Russian beauties. The police raid is unnecessarily leading to nasty talk in the town," he said.
Kondhali police had registered case against them under section against Fun n Food Mumbai Police Act  33, 131. Two middle aged women found on the spot were booked under section section 110, 117.
Fumed over the police action CEO Bhandari said that they have got CCTV cameras installed at the entry gates of their amusement park. "If there was anything unusual then it must have recorded in the camera but nothing like that surfaced. We are now contemplating legal action against entire episode that has been deliberately intended to malign our image."