Nagpur: In an outstanding performance, Rahul Bajaj, a LLB (5 Years) student of Dr Ambedkar College of Law, Deekshabhoomi, was honoured with 20 medals and prizes for his achievement in the examination by Tamilnadu Governor Banwarilal Purohit on the 105th convocation of Nagpur University at Vasantrao Deshpande Hall Civil Lines on Saturday.
Rahul Bajaj, who is partially blind, got the honour of becoming topper in the University. He is also among the four persons from entire India to be selected for prestigious Rhodes Scholarship of Oxford University. He is probably the only Person with Disabilities, to have been selected for the scholarship and first one from RTM Nagpur University.
Saurabh Sharad Trivedi of Central India College of Law, the second topper, bagged 13 medals and prizes. Rachna Prakash Kanoujiya, a BSc student of Government Institute of Science and Sayali Surendra Peshve, BA student of Smt Binzani Mahila Mahavidyalaya were joint third and received 12 medals and prizes respectively.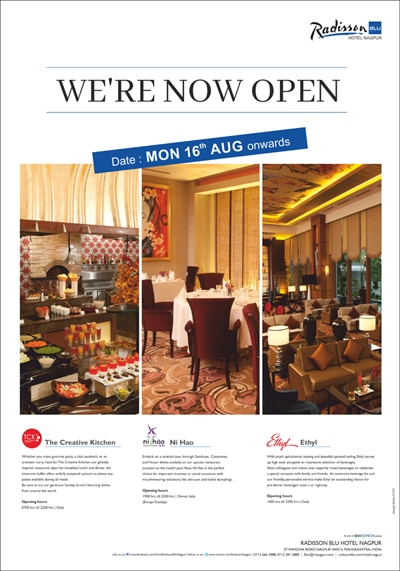 In all, 172 students were awarded 457 medals and prizes.
Vice-Chancellor SP Kane and Pro V-C PG Yeole and Registrar Puran Meshram were present on the dais.
Delivering his address, Purohit said he completed graduation from Nagpur University in 1959. Many generations studied in this university. His children, grandsons and granddaughters too completed their studies from this prestigious varsity. Exhorting the students, Purohit urged them to imbibe habits of reading books. Reading brings positive attitude in one's life.
Purohit further said he had started Bharatiya Vidya Bhavan in Nagpur in 1986. He also narrated a story based on 'presence of mind.' Talking on secularism, he said that the nation saw a Muslim becoming President of India. The late Dr APJ Abdul Kalam emerged as the most popular President. A vast majority of Hindus loved him from their hearts. "The students should draw inspiration from the late Dr APJ Abdul Kalam. He should be role model of students," Purohit said.
In all, 172 students were awarded 457 medals and prizes. This include 312 Gold, 43 Silver medals and 102 prizes. In all 152 researchers were conferred doctoral degree (PhD), 16,259 Master'sDegree and 31,980 Bachelor's Degree during the Convocation.
The Nagpur University is conferring 48,391 degrees during the 105th convocation ceremony. Highest number of degrees — 73,872 — were awarded in the 102nd convocation. In the 100th, 101st, 103rd and 104th the number average stood at over 64,000 degrees. Highest number of 842 PhDs were conferred during 103th in 2016.