Nagpur: Nagpur Municipal Corporation and Orange City Water have planned to plug a major leakage on inlet valve of Wanjari Nagar ESR ON March 26 (Monday) & leakage on outlet pipeline of ChinchBhuvan (Karve Nagar) ESR on March 27 (Tuesday).
Both leakages need to be plugged on priority basis. For this, it is required to take minimum 12 Hrs. of Shutdown from 10:00AM to 10:00 PM on Monday , March 26 for Wanjari Nagar ESR and on March 27 for ChinchBhuvan ESR.
Water supply will remain affected in Sitabuldi Fort –II command area (Gandhibagh Zone) & Wanjari Nagar ESR –I & II (Dhantoli zone) on March 26 .
The areas to remain affected following the shutdown are:
Sitabuldi Fort –II command area (Gandhibagh Zone): Ajani Railway, Medical, Rambagh, Untkhana, Patel Timber Market, Rajabaxa, Tata Capital, Untkhana, Jattarodi 1, 2.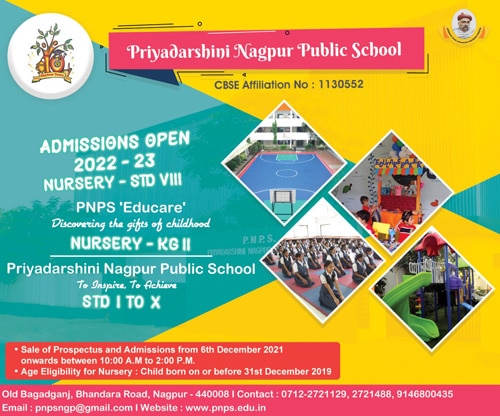 Wanjari Nagar ESR –I : Chandramani Nagar, Nav Aker, Joshiwadi, Empress Mill Colony, Bajrang Nagar Part, Old Babulkheda, MIG Colony,Wanjari nagar, Kukdelayout, Kausalyan Nagar, New Babulkheda, Chaudhary Mohalla, Dhobhi Mohalla, Shramjivi Nagar, Kailash Nagar Part,Sadguruwadi, Vasant Nagar, Shyam Nagar,ambedkar Nagar, Kunjilalpeth,Roop Nagar, Medical Colony,Pragati Nagar,Ishwar Nagar.
Wanjari Nagar ESR –II: Raghuji Nagar, Somwari qtr, Bajarang Nagar ,Vishwakarma nagar ,Raghuji nagar Plice Qtr,Raghuji Nagar MAHADA.
While ChinchBhuvan (Karve Nagar) ESR command area will remain affected on March 27.: Narendra Nagar, Manish NAgar, Shilpa Society No. 1,2,3,4,5 , Jaidurga Society No. 1, 2,3,4,6, jaiHind Society No. 1,2,3,, Sham Nagar, Chinchbhavan Old Basti, Meher Baba Colony, Kachore Patil Nagar, Santaji Society, Menghare LAyout, Maske Layout, Sarvatra Nagar, Kachore Layout , Borkute Layout, Mahada Colony, Dinprajahit Society, Adiwasi Society, Gondwana Nagar, Panchtara Society, Amar Sanjay Society, Gitanjali Society, Nagar Vikas Society,PMG Layout, Saikrupa SOCIETY, Suraj Society, Payal Pallavi Society, Bhartiya Society, Vaishali Nagar, Kannnamwar Nagar, Ingole Nagar, Modern Socity, Madhuban Society, Samaj Bhushan Society, Saptgiri Society, Navnath Society.
The inconvenience caused to the citizens due to leakages repairing work is highly regretted. Toll Free No: Citizens can make any water related query, complaints at OCW on a Toll Free Helpline- No 1800-266-9899