Quota won't help, there are no jobs: Gadkari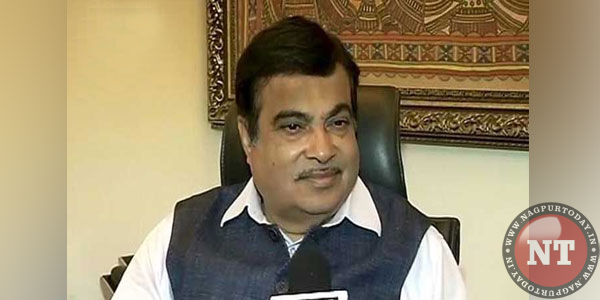 New Delhi: At the height of the Maratha reservations agitation, Union Minister Nitin Gadkari on Saturday stated that even if a reservation is given to the Maratha community, it will not guarantee employment as there are no jobs. Stating that reservation will not guarantee employment, the Union Minister said there is a "school of thought" which wants policy-makers to consider the poorest of poor in every community.
On being asked about the reservation demand by the Maratha community and other communities, he said, "Let's us assume the reservation is given. But there are no jobs. Because in banks, the jobs have shrunk because of IT. The government recruitment is frozen. Where are the jobs?"
"The problem with the quota is that backwardness is becoming a political interest. Everyone says I am backward. In Bihar and Uttar Pradesh, Brahmins are strong. They dominate politics. (And) They say they are backward," the BJP leader said.
Speaking of the "school of thought", he said that while one school of thought is that "a poor person is a poor person, he has no caste, creed or language. Whatever may be the religion… in all communities, there is one section which has no clothes to wear, no food to eat" and the other is that "we must also consider the poorest of the poor section in every community."
He urged the people to make peace in Maharashtra and said that Chief Minister Devendra Fadnavis was trying to resolve the Maratha reservation issue through talks. The state government had convened an all-party meeting in a bid to disentangle the knot of Maratha reservations and said that all the parties have decided to take a unanimous decision on the matter of the Maratha reservation issue.
The suicide toll in the ongoing Maratha reservations stir climbed to four with a young science graduate ending his life in Beed district on Tuesday afternoon, officials said. Abhijeet Deshmukh hanged himself from a tree outside his home Veera village, citing various reasons in a suicide note recovered later.
In the note recovered from his shirt, he mentioned that he was resorting to the extreme step owing to the delays in the Maratha reservations, outstanding bank loans and debts, and lack of money to buy medicines for his ailing family members. Earlier, two others — Kakasaheb D. Shinde and Vishwanath Sonawane — also committed suicide demanding Maratha reservations in education and jobs.