Pune's Addl Municipal Commissioner Sheetal Ugale shifted as NIT Chairperson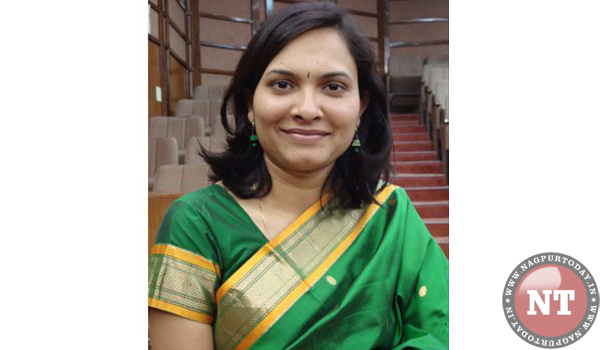 Nagpur: The dissolution of Nagpur Improvement Trust (NIT), announced by Fadnavis Government way back in December 2016, seems miles away as the State Government transferred Pune's Additional Municipal Commissioner Sheetal Ugale and appointed her as new Chairperson of Nagpur Improvement Trust. She will also hold the charge of Commissioner of Nagpur Metropolitan Region Development Authority (NMRDA). Ugale replaced Ashwin Mudgal, District Collector, who was given the additional charge.
As Pune's Additional Municipal Commissioner, Sheetal Ugale had brought transparency in the affairs of the civic body. But it would be a herculean task for her to streamline working of NIT as the development agency is bogged down by massive irregularities, both financial and developmental activities. Citizens are fed up with the corruption at every level. At NIT, no work is done unless the palms of babus are greased. Citizens of Nagpur faced lots of hardship due to dual development planning authorities – NMC and NIT. Moreover, NIT will also take care of NMRDA and its development plan has already been approved by the State Government.
Ugale is an Indian Administrative Service (IAS) officer of 2009 batch. A native of Ahmednagar and an Arts graduate from S P College, Ahmednagar, had secured 37th rank in the UPSC examination and was ranked second in Maharashtra in 2009. She held various administrative positions previously including as District Collector, Raigad and Additional Municipal Commissioner, Pune. Since transfer of Dr Deepak Mhaisekar, the then Chairman of NIT and Commissioner of NMRDA, in May 2018, the post was lying vacant. Ashwin Mudgal, District Collector, was given additional charge.
However, the appointment Ugale as new chief of NIT raises question marks over Fadnavis Government move to dissolve Nagpur Improvement Trust as its election promises and merge it with Nagpur Municipal Corporation (NMC). Overlapping jurisdiction of NIT and NMC was a point of friction between both the agencies and there was a demand to scrap NIT or at least drastically curtail its powers for areas within Nagpur city.