You have broken up but not quite moved on. Your life is a series of what-ifs and if-nots. You want to put yourself out there and look for the 'other fish in the sea,' but can't quite bring yourself to do it. If you have answered in the affirmative to any of the above written sentences, congratulations, you are almost single, or, as this film claims, you are Qarib Qarib Singlle. And what's the next best thing for you to do? Join an online dating website, of course! Matches may be made in heaven but who says heaven hasn't gone virtual yet? With this interesting premise and the promise of an unusual romance, Tanuja Chandra's film reels us in. But does it manage to deliver? Let's see…
What's it about
So, the story that Qarib Qarib Singlle narrates is that of Jaya (Parvathy) and Yogi (Irrfan Khan). First off, meet Jaya. She is a widow, who hasn't quite moved on after the death of her husband even though it has been 10 years. She talks to him before she sleeps, looks at him for help when she's confused and has her devices password protected by his name. The ghost of her husband keeps her away from the dating game until one day, when she tests the waters of the online dating world. Quite unassumingly she logs in and creates a profile. There she stumbles upon Yogi and agrees to meet him up, expecting a suave, polished gentleman to make an appearance. Imagine her shock then when she meets a red-sweatshirt clad, messy loudmouth like Yogi, who puns on 'latte' and expects her to laugh over it. You would almost place you bets on the fact that this would be the last time that Jaya would entertain Yogi, but that's where you would be wrong. For, in a turn-of-events, Jaya finds herself packing bags and accompanying Yogi on a trip across three cities to meet his exes. Hello Bachna Ae Haseeno, with a realistic twist. It is on this trip, that they discover each other and despite their many differences, find common ground. But do they fall in love? Well, you will have to make the trip to a theatre to find that out, won't you?
What's good
In an Irrfan Khan film it is a given that he would be the best part and that is true of this film as well. Yogi has a rather sketchy background unlike Jaya's, that has been well-established in the film. But Irrfan makes this accidentally-rich, hopelessly romantic poet his own. He is a man of impulse and has no qualms about his spontaneity. He hates all things virtual and makes best friends with everyone – the waiters, the drivers and even the hotel owners. He breathes life so beautifully in Yogi that you wish you knew someone like him in real life. Parvathy, in her role of an independent woman, is commendable too. For someone who is making a debut in Bollywood, she is extremely comfortable with the camera, daring to go subtle with the makeup and seeming entirely nonchalant about her appearance. But the best part about the film is the way in which it explores relationships, and the manner in which it has changed in the internet age. So when Jaya cringes over online creeps, sending her lewd messages, you almost scream, 'Me too!' The film also beautifully captures the fleeting nature of relationships forged online, questioning if it is okay to meet other people while seeing someone. But it is the beauty with which the film deals with intimacy that wins you over. The scene, where Yogi pushes back Jaya's spectacles, is sensuous yet sweet. And that's about as cosy as they ever get despite this being a mature love story and all that. Also, the delectable climax is a befitting end to the endearing tale that this film is.
What's not
After a breezy first half, the lag in the second half doesn't do the film any good. While it is nice to savour the little moments that make up Yogi and Jaya's journey, at one point in time, you want them to hurry up and not languish over the details. Beautiful frames, with panoramic views of Rishikesh, Jaipur and Gangtok or close-ups of Yogi and Jaya, provide a pause that you won't want in a rom-com. It is a relief that the lead characters don't break into a song-and-dance routine to let us know what they feel, but a more lyrical background score would have perhaps done the genre more justice.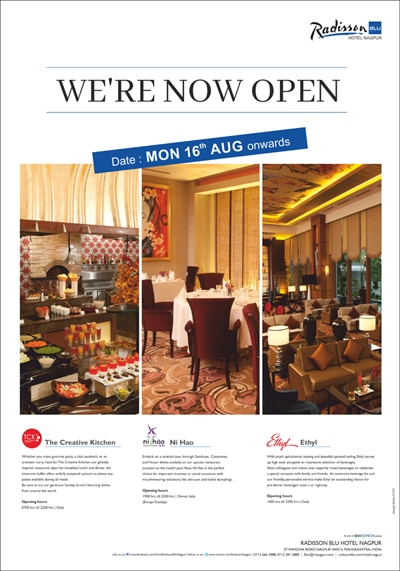 What to do
Whether you are almost single or completely taken, you will find yourself in splits over the exploits of Jaya and Yogi, who can't bear each other and yet not bear to let go. Plus, you also have to find out if they indeed fall in love or fall apart, don't you? Go for it!