Nagpur: Tension continued in Jaripatka area after the murder of Purushottam Batra that took place late Thursday night. Since then police are on their heels as tension had been prevalent in the area. It continued on the intervening night of Friday and Saturday. A mob of around 400-500 persons gathered near Jaripatka police station and created ruckus and pelted stones at the police station.
According to information, Purushottam Manoharlal Batra (32), a resident of Jaripatka, near Baba Hardayal Ram Dharmashala was murdered brutally at around 11.30 pm on Thursday. A crowd of 300-400 persons gathered near Jaripatka police station and demanded immediate arrest of the accused. When police tried to disperse the mob, the crowd became violent and started creating ruckus. Police deployed strict vigil in the area to avoid any untoward situation. However, tension in the area continued on Friday also. Reportedly, on Friday also, Rajesh Bhalchandra Kewalramani (40), a resident of Hatiwali Galli, Jaripatka, along with a crowd of 400-500 persons gathered and staged demonstrations in front of the police station.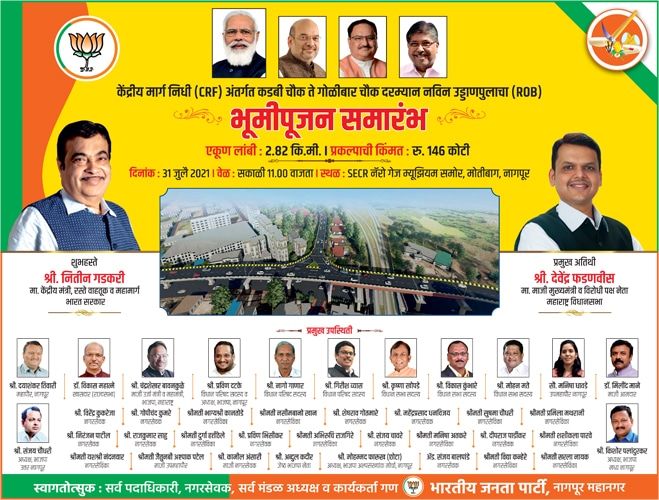 The police officials tried to disperse the crowd but they were adamant and refused to move from the area. The crowd turned violent and few of them started pelting stones at the police officials. Few police officials were injured in the attacked. Police vehicles were also damaged and tiers were burned on the square. The mob also set a shop ablaze in Wasanshah Square.
Police have registered an offence under Sections 147, 148, 149, 332, 336, 337, 338, 353, 435 of the IPC against the crowd. Police have tightened the security in the area.