Men prospering in land-mafia business by claiming to be of close acquaintance of big-BJP leaders.
Nagpur: The move to be a part of land-mafia started during the UPA Government. This business which promised quick name, fame and un-imaginable wealth had made a strong influence on many Pseudo-clean-imaged persons who have good reputation in the society, while in reality they are involved in some or the other illegal activities (Safedposh). This caused the importance of this business to increase in manifold measures. In this order, many NMC Corporators of the city were called as leading 'Land Mafia'.
With time, the importance of Corporators of the Ruling Party increased. In the last few years, the land-mafia was monopoly of the Corporators of the ruling party. Till yesterday, Congress and NCP had a strong-hold over this business, however, as new party came to power, the reign of BJP-Shiv Sena on the land mafia has been established. There were occasions when land-mafia of Congress party fought with land-mafia of Nationalist Congress Party. Similarly, today, the land-mafia of BJP are using all their powers in fighting with Shiv Sena to usurp land. On the other hand, instead of enforcing law and order or justice, they are earning and benefitting from both the parties.
During the reign of UPA government, many penalized criminals (i.e. criminals who had under-gone prison sentences) had left their criminal ways of murder, clashes etc and had chosen to avail optimum opportunity of the rising costs of land in Nagpur city and the entire district. Many small and big criminals and those criminals who entered the fray of crime-world earned huge sums by way of commissions in the purchase and sale of land. Till this time, people with good reputation in the society who are secretly involved in illegal activities did not enter into the fray.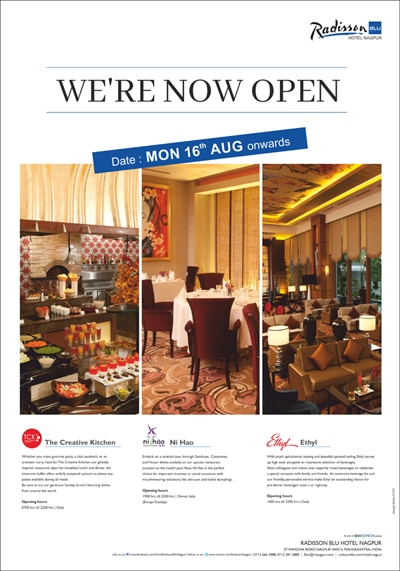 However, when these criminals turned land-mafia started purchasing disputed land at throw-away prices and selling at sky-rocketing market prices, then in order to settle disputes and issues related to land buying and selling, they made these people or leaders with good reputation in the society who are secretly involved in illegal activities as their partners. With this new equation of alliance of 'so called reputed people" and criminals, the land-mafia business started to prosper. In this order, the "so-called-reputed people and leaders of Land-mafia" who belong to the ruling party started to prove to be a boon to the builders and within a short duration, they became millionaires and many times over that. These days, these people who liked to be called social workers and so-called reputed leaders have no time for any other activity but that of land-mafia. Where-ever, they go, one can observe either, builders, people related to land-mafia or others involved in this business.
During the UPA Government, the purchase and sale of land situated within the city as well as the district was done by a pseudo-reputed leader living in Bezon-Bagh and Hingna.
His house used to be the regular haunt of those people and families, leaders of ruling party, leaders of opposition, officials, builders and land-mafia who are involved in disputed properties. Very senior pseudo-reputed leaders of Opposition parties too often make an attendance in the courts of this leader. The present politicians in power have earned so much wealth (legally as well as illegally) that they are now regarded or considered among the richest people in the district. For legitimate income, they have several businesses which are over-board for everyone to see.
Now that rule has changed and BJP has come to power, BJP and Shiv-Sena has been established everywhere. The pseudo-reputed leaders of BJP especially Corporators have adopted this business of land-mafia with open arms. Many leaders of the ruling party are now busy in usurping the government land or the price-less or valuable land of some poor person. They are using all the tricks in the trade to usurp land. The criminal land mafia has again come closer to the BJP leaders in the district. Since these criminal land mafia are under the shield and shelter of the BJP leaders, the police administration is unable to get justice for the poor land-owners' or take any action against these land mafia. A case which has been registered at Dhantoli Police Station, a family's land has been usurped by these land-mafia. The family had also written to the Chief Minister of the state, however, no action till date has been initiated against any offenders. Sources say that this criminal has very good cordial relationship with the Chief Minister. Is this the policy of BJP?
No action on the letter sent to CM
On January 18, 2015, the complainant had written a letter to the Chief Minister, saying that he is a Shiv Sainik. From November 2014, a known goon from Takia Hutments of Dhantoli has forcibly usurped a portion of his house. He claimed that his family is threatened almost every-other day. These goons have also attempted to attack him in his office. This goon allegedly claims to be of close acquaintance to a BJP Corporator who in-turn is said to be close to the Chief Minister. The complainant claimed that it is almost eight days from the time he sent the letter, however should one assume that silence is mute agreement to green signal to the goon?
Rajeev Ranjan Kushwaha ( rajeev.nagpurtoday@gmail.com )