Nagpur News: They are the happiest as there  hard work paid off,  students of their respective college has emerge as toppers in respective streams,  Nagpur Today spoke to them and here is what they have to say: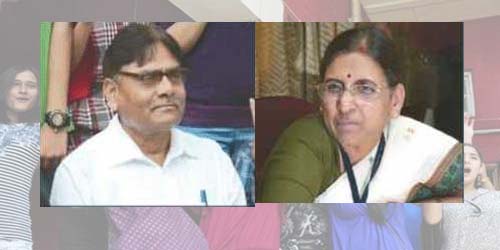 The Principal of Shivaji Science College Dr. D K Burghate expressed his happiness over 100 per cent result achieved by his college.
"Our students have performed quite well. However, Burghate lamented that this time around the Board exams were not held properly. There were two papers on a single day. Management of time for solving the question papers was not in our hands which obviously reflected exactly as the students could not receive more percentage as was expected by the college," said the disappointed Principal.
Dr Malti Reddy, Principal, Dr Ambedkar College,  goes ecstatic over grand feat
Nagpur News: Dr Malti Reddy, the Principal Dr Ambedkar College, Deekshabhumi, Nagpur, was wobbling with happiness as her college students achieved an outstanding feat in HSSC exam results. The College student Anum Khan brought glory to the College by topping in the Science Stream. Another student SushmitaVVinod topped in Commerce Stream. She briefly spoke toNagpur Today on overall achievements of her College.
Nagpur Today: Your thought s on the performance and success of the students?
Principal : The students have worked hard. There was a good sense of discipline. There was a good team work in the college right from the teachers to the students and the non-teaching staff.
Nagpur Today: Your advice to students?
Principal: I appropriately quote the words of Mahatma Gandhi on this occasion: "Success will come to those who work hard and those who dare and act."