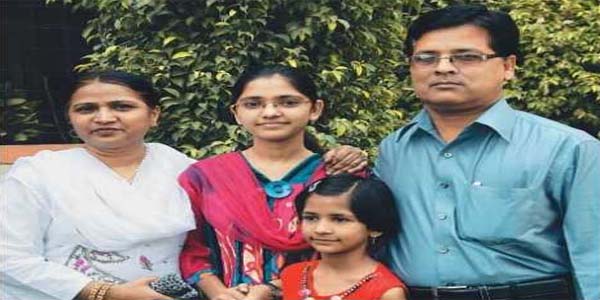 Nagpur News: Dr Ambedkar College stole the show in the HSSC examination results with its students topping various streams this year. Anum Khan brought glory to the College by topping in the Science Stream. She in a tete-a-tete elaborated her success story.
Nagpur Today: We are naturally curious about the percentage figure which eventually put into the brilliant position?
Anum: OK, I am very happy for your question. Now, I can proudly quote the percentage. It is 97%.
Nagpur Today: Wow. The question now is how did you prepare for your exams and how many hours did you put in for studies?
Anum: Initially, I started studying for six hours, then eight, and then ten. The hours I dedicated to my studies depended on how much time we used to get. But I always relied on nothing other than the textbooks, the concepts which I understood thoroughly.
Nagpur Today: And the future plans?
Anum:  I desire to serve the society in a professional way, hence I wish to become a neurology surgeon.
Nagpur Today: Now, every student will seek your advice. And what it would be to students who will be appearing for their exams next year?
Anum: I'll definitely suggest the future aspirants to focus on the textbooks and understand its concepts clearly. Take advice from the teachers and give regular hours to self study.
Nagpur Today: What is your success mantra? Even we are curious apart from the students.
Anum: Quality learning, focus and hard work are the buzzwords I feel.
Nagpur Today: What are your hobbies? We expect different from others.
Anum: No. No. I like listening music in free time as is trend in today's generation. Music could differ.
Nagpur Today: Any plans, Anum, for the vacations?
Anum: I shall visit my native place in Madhya Pradesh and try to enjoy every moment during my stay there.
Nagpur Today: And the credit for this outstanding achievement?
Anum: The guidance from my seniors, my tutors, and undoubtedly, my parents the most.
Nagpur Today: Tell us something about your family background.
Anum: Both my parents are lecturers in Anjuman Polytechnique and in a way my home is an educational institute.