Protests at IIT Madras, DYFI condemns derecognition of students group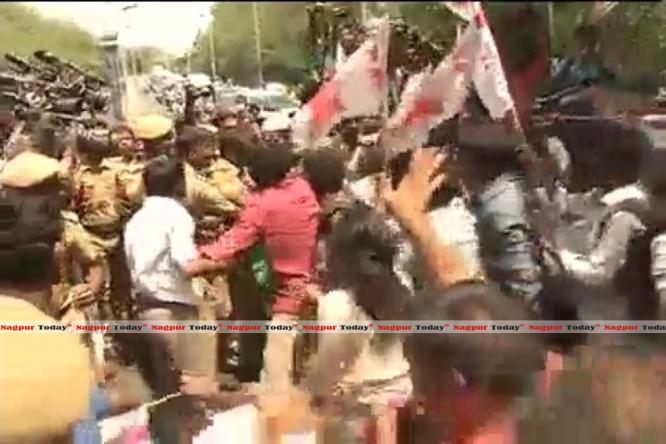 Chennai/Nagpur: The Democratic Youth Federation of India (DYFI) staged a protest against the banning of a students group in the Indian Institute of Technology (IIT) Madras outside the campus on Saturday. The Police officials tried to control the protesting students.
Earlier on Friday, IIT had justified its decision to ban the group, clarifying that the body was merely temporarily derecognized for violating the guidelines of the institute. The institute had earlier de-recognized the Ambedkar-Periyar Study Circle over an anonymous complaint to the central government that it was trying to spread hatred towards Prime Minister Narendra Modi's policies by distributing provocative pamphlets and posters in the campus, igniting a massive controversy.