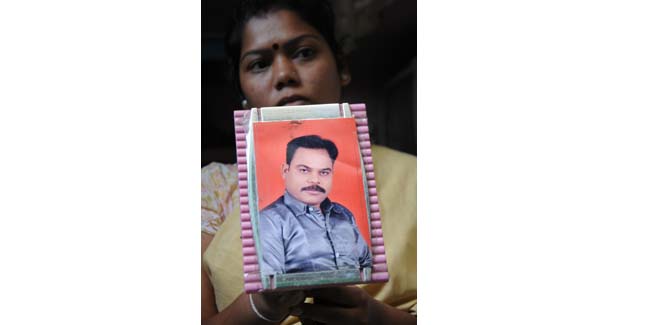 Nagpur News:
The crime graph of Nagpur refuses to come down as a man was murdered in cold blood in Gaddigodam area in the intervening night of Saturday and Sunday.
A 28 year old property dealer was brutally murdered at Pardesipura in Gaddigodam. Kamlesh Dabhoji Janbandhu was resident of Gautam Nagar, Gaddogodam.  Khushal aka Jallad Thool (26), a resident of Gaddigodam, and his accomplice one Nitesh Manwatkar (19), also the resident of Gaddigodam, conspired to eliminate Kamalesh Janabandhu.
Accordingly, both the accused accosted Kamalesh Janabandhu in Gaddigodam's Pardeshipura, in front one Jeetu Tembhurne's residence and attacked Kamalesh with swords and heavy stones thus seriously injuring him who later succumbed to grave injuries at the spot itself.
Cops informed that around 2 years before, Thool and Manwatkar had a fight with Kamlesh at a wedding reception on Kamptee road. Since then, the youth had threatened eachother of dire consequences. Police said that in past 6 months, the youths had fought many times.
Kamalesh's relative  Raju Daboji Janabandhu lodged a complaint with Sadar Police Station. Police shifted the body to Mayo hospital for autopsy. Later Thool and Manwatkar were arrested.