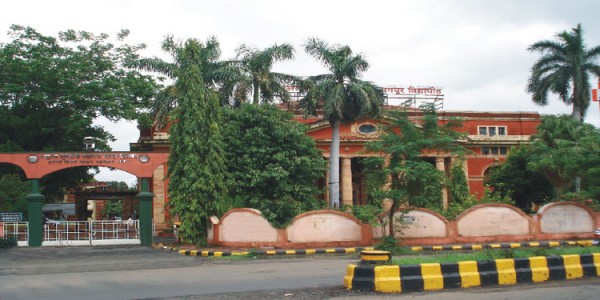 Nagpur News.
The immediate effect of the ongoing strike of professors in Rashtrasant Tukdoji Maharaj Nagpur University (RTMNU) may be seen in hampered practical exam across various colleges in Nagpur. This would be followed by rampant disorder in the schedule of written exam. Experts say that if written exam gets disturbed then it would further impede the revaluation process.
Vice Chancellor, RTMNU, Dr. Vilas Sapkal confirmed the trouble saying, "Practical exams are affected for the professors' strike. Now schedule of practical exams will get disturbed. We have requested government to take decision as early as possible. Student should not be sufferer."
According to an academician, if written exam gets postponed then there would be no timely evaluation of answer sheets. This may create great deal of problem for the students. As per the existing the norms the result should be declared within 45 days of the examinations which seems to be a hard nut to crack in view of ongoing examinations.
The revaluation would be the major problem for the examiners. A similar strike was observed during the session 2011-12 but it was called off shortly after the government intervened in the matter.
As per the reports, the strike has badly affected the schedule of practical examinations in most of the colleges. Sources said most of the colleges have deferred the dates of practical exam and further push in the examination dates is looming large over the students.
Senate member Mahendra Nimarte member said, "The tussle between the professor and government has certainly brought the students at the suffering end. Government should take immediate decision in view of the urgency."