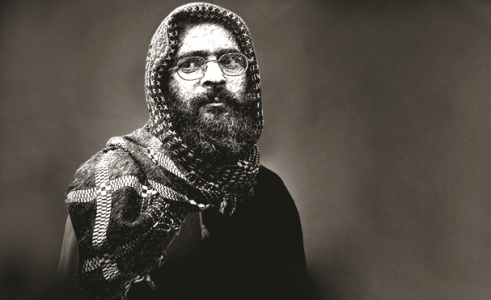 After three months of Ajmal Kasab's execution, the master mind behind Parliament attack in New Delhi was finally hanged on February 9 in Tihar Jail.  The decision was welcomed by one and all. But, it left behind a bitter memory of 12 years' long wait for justice. Nagpur Today analyzed the whole scenario of Guru's execution and reason for this long wait when Supreme Court had already accepted lower court's decision on Guru's hanging.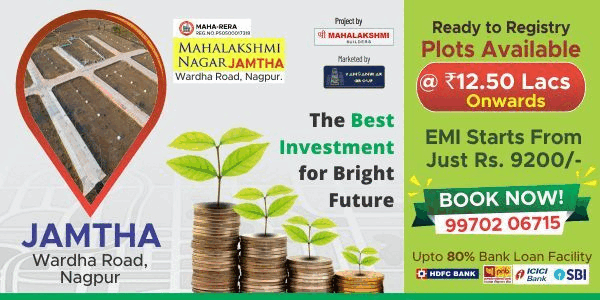 Blame who?
Who should be blamed for this dreadful delay in justice of 12 long years – Government or Court?
Nagpur Today took a stock of the series of incidents after Parliament attack. The master mind Afzal Guru and other terrorists attacked Parliament in 2001. Delhi High Court awarded death penalty to Afzal Guru in 2002. But, an appeal was filed in Supreme Court challenging decision of High Court of Guru's execution. But, Supreme Court retained the death penalty decision of High Court in 2005. An appeal was again made to reconsider this death penalty which was refused in 2007. Taking advantage of India Law which provides Afzal Guru appealed for forgiveness and change of death penalty into other punishment. But, the decision took 5 long years and finally, his appeal was rejected and Guru was hanged in Tihar Jail on February 9.
Considering the series of drama that took place after attack on Parliament, Congress led Government should have an answer for this delay. Government represents the public and this it is answerable for all the questions.
Series of questions
Parliament is the symbol of Indian Democracy and pride of every Indian. Parliament attack in 2001 stunned every individual and every political party in the country. It indeed imbibed a wave of fear among the masses. A feeling of insecurity had gripped the people then. The amount of damage it could have caused to India both politically and socially is unimaginable. How many political lives would have been sacrificed, no one could say. Yet, when Afzal Guru was arrested, he enjoyed all the facilities in the jail.
Ajmal Kasab, who was arrested after the Mumbai terror attack, also enjoyed the same facilities in the jail. Would Pakistan have ever entertained such a terrorist if their Parliament was attacked? The question needs no answer. Both Ajmal Kasab and Afzal Guru enjoyed every facility in an Indian jail for posing threat to India security.
Though Kasab was hanged in Tihar Jail after his plea was rejected by President of India, but, Afzal Guru's execution was still held back. Why? Answer to which is well known only to Government officials. After he was finally executed on February 9, a question – why now? is creeping in the minds of people. Sources said that it was more of a political decision then a public decision. Loksabha elections which were earlier scheduled in 2014 will now be held in 2013. Thus, this move was a stepping stone to form an image of unbiased Government. Also, some sources said that Congress didn't want to leave any loop holes for the Bharatiya Janata Party (BJP) to target Congress during election campaigns, hence, the decision.
Whatever the reasons are, if the execution would have taken place on right time, it definitely would have served as a warning to all the terrorist groups that India will stand high when it comes to national security.
 Supporters of Pakistan in Kashmir
There are a large number of loyal people in Jammu and Kashmir valley who believe in Pakistan. Many people still believe that Kashmir is not part of India. There are three active groups in Kashmir valley. First group demands that Kashmir should be made an individual country and that it should not part of either India or Pakistan. While the other group works to merge Kashmir in Pakistan. Though both groups have drift in their thoughts, both get support from Pakistan Government and Military.
Gilani who is house arrest in Srinagar clearly mentions his desire to merge Kashmir with Pakistan. The group which doesn't speaks up about its desire is led by Meerwaiz Umar Farooq who is known to be a silent and calm person. The third group is led by Yaseen Mallik who also shared dais with Hafeem Sayeed.
Umar Abdul is in power in Kashmir valley for a very long time now. Yet, he failed to establish trust among the people. The number of people supporting Pakistan keeps on increasing and Umar Abdul has no power to control it. It is not just the responsibility of Umar Abdul or ruling party, it is also the responsibility of every political party in Kashmir to make people believe in Indian Constitution. People in Kashmir were more saddened on execution of Afzal Guru than execution of Maqbul Batt. The death penalty is in Indian Constitution yet people were opposing it in Kashmir valley.
Media should also have a check over their articles on Guru. Afzal Guru was a criminal who planned the attack on Parliament and not a 'Kratikari' who was hanged by a foreign country. Thus, media should stop demanding help and shelter for his family.
Execution of Afzal Guru is a matter to rejoice and every Indian should feel satisfied with this decision.