Nagpur: Girls have done it again!! Made their school, their parents and Nagpur proud by blazing the tough CBSE 12th board exams and most probably being the toppers. (There is a rare chance that results from some moffusil schools could throw surprises.)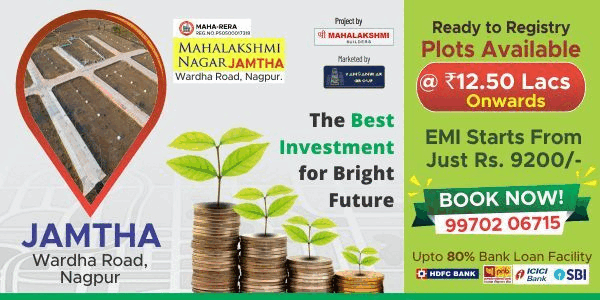 Ojaswi Chauthaiwale, still sounded dazed when NT called to congratulate her. She has scored 97.2% aggregate.
"Yes, I am on top of the world, I expected to do well, but was not sure of topping. I have a friend Muskan, who fared equally well in the prelims, she could have been the topper too!"
It is so rare to see a winner being gracious enough to say that! We can see that Ojaswi is not only a brilliant and hard working student, but a loyal and great friend too.
Ojaswi is from Centre Point school on Katol road – this school is well known for sterling performances by its students, but turning out a region topper is still big news.
"Our teachers work very hard to prepare us well for the board exams" says the jubilant girl. She did go in for tuitions too for Maths and Science to Megha Joshi and Tripathi sir. "But it was more for practice. And I lacked a bit of confidence in Physics…"
Ojaswi wants to be an Architect, so she has given JEE – 2 only. VNIT would be her first choice, since she would prefer to be in Nagpur. She has also given entrance exams NATA and would be very happy to get admission in JJ School in Mumbai or Rachana too.
"No" she says, my parents did not exactly tutor me "( though her mother is a teacher in Centre Point only but teaching different class) " but they supported me totally. I live very far away near the airport, my father, who is a Govt. officer, dropped me to school and for tuitions everyday."
Madhurima Saha, who is from Bhawans and is slated to be the Commerce topper, says that despite doing well academically always, her inclination was always towards Commerce rather than science. She has scored a whopping 98%!
"Every one goes for Engg , I wanted to do something different. I plan to be a Chartered Accountant" she says.
Her maternal grandfather, Nana, was one, but her parents didn't push her towards it, it was her own decision, says the girl.
Madhurima, whose father works as D.G.M.in SAIL, has been in Nagpur for 9 years now. They were in Jamshetpur before coming here.
Madhurima made a practice of studying regularly: 3-4 years when school was running and 10 – 12 hours during preparation leave.
She too took tuitions in Maths (Marwah academy) and Accounts (VPA).
"I plan to go to Shriram College of Commerce in Delhi for my graduation" says the girl confidently.