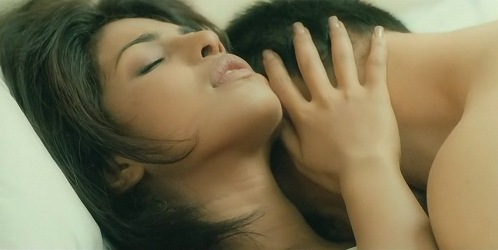 Romance is in the air at present in Bollywood. While some are literally doing it, few like Priyanka Chopra ala Piggy Chops has gone overboard to virtually romance everyone who hits her…Well…Well…Before you distract you imaginations, let's tell you that by commenting about romancing everyone Priyanka meant romancing on screen and not in real life!! Well, that's another thing that Priyanka remained in limelight for her sizzling offscreen on and off romance with Shahid Kapoor. By the way, here Priyanka was referring to her chemistry with Bollywood Badshaah Shahrukh Khan.
Priyanka has delivered two hit films 'Don' and 'Don 2' with SRK. When asked if she and Shah Rukh would make better co-hosts as far as romance and comedy on the stage is concerned, Priyanka said, "I can romance anybody, why just him… That is my job."
Priyanka said those words while addressing media at a Filmfare awards press conference. The actress will be hosting 59th edition of Filmfare awards with Ranbir Kapoor and is nervous about it. The Filmfare awards will be held on January 24 at Yash Raj Films studio.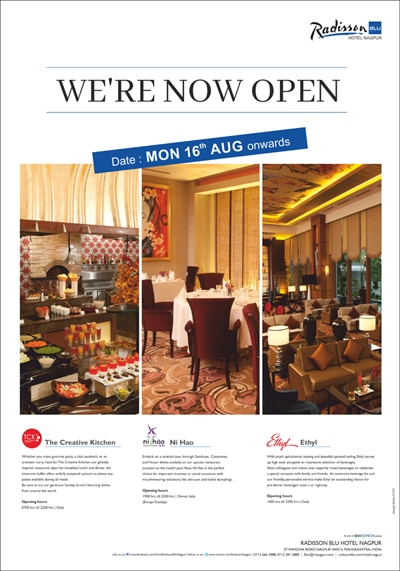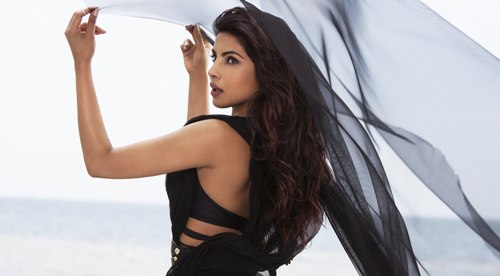 When asked in this regard Priyanka said, "This is for the first time that I will be co-hosting the awards, I am very nervous. It's scary and exciting… But if you don't do tough things in life then there is no fun," In the past, Shah Rukh Khan, Saif Ali Khan, Ranbir Kapoor and Imran Khan have hosted the award show. "Shah Rukh, Saif, Ranbir, Imran, so many people have hosted the show and they have always set the standard. So, it becomes little scary and there is a pressure. Logically, the pressure applies on Ranbir. But I have been working very hard to make sure it will be lot of fun," she said.
Priyanka said if she had an option of co-hosting the award show with an actress, it would be Vidya Balan. "I think she (Vidya) is spontaneous and she is lot of fun," Priyanka added. According to her, actress Deepika Padukone has given the best performance as an actress last year.