Nagpur News: The electronics & Mechanical engineering branch of Priyadarshini  college students will be taking part  in IIT Bombay's annual Techfest-2013-14. The team comprising of 25 students in 4 groups will participate  in a Prestigious Grid Warrior competition .
The students have created an Autonomous Bot which will work  on a task assigned to the team in the completion. The Autonomous BOT has to find the correct coordinates and navigate the Bot on a Grid by the principles of line on the Arena.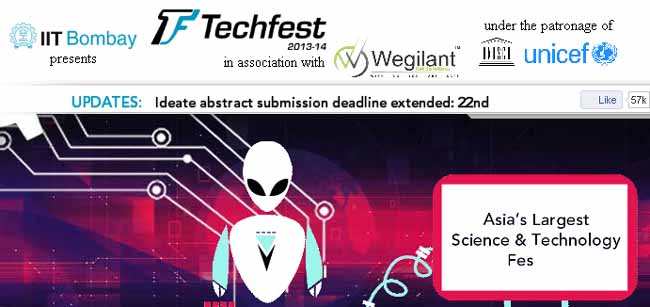 The task is done on a specified grid on an Arena. The IIT Bombay Techfest is considered to be a very prestigious and competitive event with participation from all over India. Preliminary rounds for the same will be start from Indore on 29th September and in Hyderabad on 6th October. The same team of Priyadarshni college last year  stood 4th in the IIT Bombay Techfest competition.
This year the students from 3rd &2nd year  have worked much hard day and night on the project .The students have developed the automotive Robot on their own expenses.  Under able guidance of their teachers they have themselves made a more advance BOT. With the inputs from the electronics and mechanical  branch they have tried to create a very advance BOT.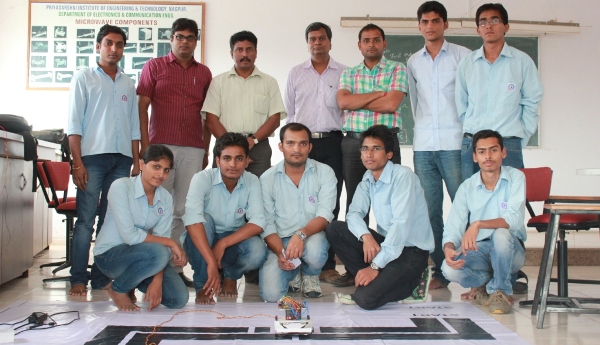 One of the student Vibhor  Ranjan, Team lead while speaking with NagpuToday said, " we are hopeful of winning this competition. We have put our efforts in the project. The task was assigned to us before hand we ourselves have made the Grid,BOT and Arena. It is a lot of brainstorming involved but the team spirit and able guidance we will perform extremely well ."
Also speaking with NagpurToday, Dr G.M.Asutkar, HOD, E&C department,shared his  views  saying this kind of projects and participation gives a good exposure to the students. Their technical knowledge  and know how increases. Team spirit and competitiveness builds a good character in the student. Emphasis on practical aspects is motivated.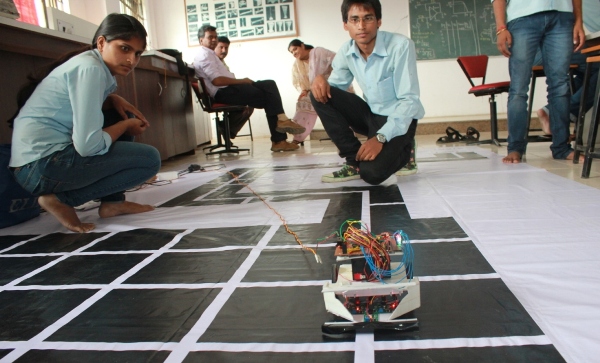 The students on the core team are Vaibhav Ranjan, Archana Singh, Balwant Pawar, Hemant Karemore, Mukul Labade, Satendra Sharma, Anup Fulare and Rajan Kumar.
The Principal Dr C.G Dethe of the college has extended his good wishes to the team.The faculty guiding the students are Prof A.P.Deshpande (Embedded system&Robotics), Prof A.C.Kailuke, Prof N.G Narole, Prof A.D Bijle and Prof R.M.Pethe.