Nagpur: Priyadarshini J. L. College of Engineering believes in 360 degree development of their students and hence Computer Science & Engineering departmenthas conducted installation ceremony of forum "BiT-C" (Bonzer in Technology) followed by Fresher's Party for 2nd year students recently.
The event was inaugurated by Dr. Abhay M. Shende, Principal PJLCE in the presence of HOD CSE Dr. Vijaya Balpande, Heads of various department, BiT-C forum in-charge Prof. Mausami Sawakar, other staff members and students. The committee members of forum were declared & members were nominated with badges by the dignitaries.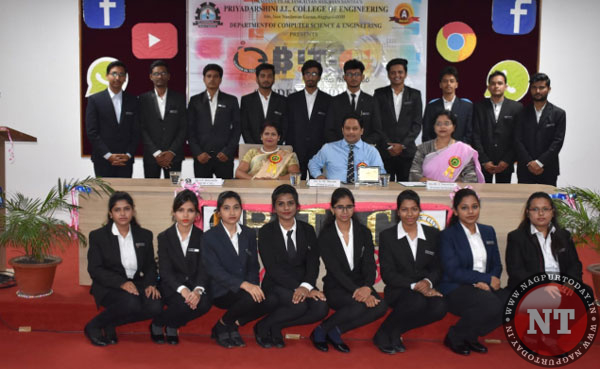 Events such as Digital Poster presentation, Logo Design Contest & Online 'C' Test were organized on this occasion in order to give our budding technocrats a platform to augment on to their confidence through team building and other group activities. Winners of contest were felicitated by the dignitaries and Mr. Vedant Dhurve & Ms. Rutuja Gawale has been rewarded with Mr. Fresher & Ms. Fresher respectively.
Forum President Mr. Abhilash Telrandhe briefed about forum "BiT-C". Comparing was done by Ajinkya Gadhave, Sneha Paunikar & Ketki Sabde.
The event concluded with the vote of thanks by forum Vice-president Zeba Parvin.