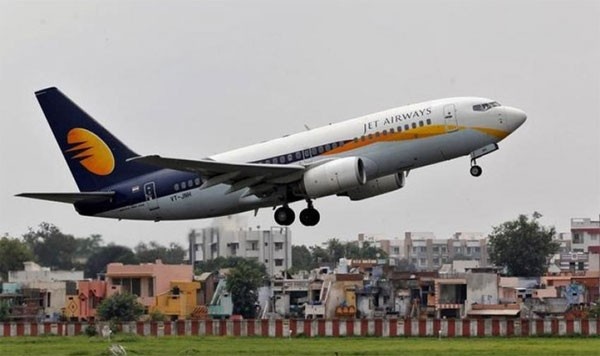 New Delhi: A complaint has been registered against Jet Airways staff and crew members of the Mumbai-Jaipur flight No 9W 0697 for dereliction of duties amounting to attempt of murder of travellers on board, news agency ANI reported on Friday. Earlier on Thursday, several passengers on a Jet Airways flight from Mumbai to Jaipur suffered nasal and ear bleeding due to cabin pressure problem. The Boeing 737 aircraft returned to Mumbai.
One of the flyers who fell ill due to crew's error had reportedly demanded Rs 30 lakh in compensation, besides 100 upgrade vouchers, alleging lack of proper care by the airline. The passenger has also threatened to 'share' the video of the incident with the media if his demands were not met.
"The passenger claimed that Jet Airways has not taken care of its customers and therefore he should be paid Rs 30 lakh in addition to 100 upgrade vouchers to enable him to travel in a business class on an economy class ticket," PTI quoted the source as saying.
Under the law, airlines are liable to pay compensation in case a passenger gets injured while travelling with them. Releasing a statement, Jet Airways later had said, "Jet Airways Mumbai-Jaipur flight today made an air turn back due to a loss in cabin pressure. The aircraft, with 166 guests and 5 crew landed normally in Mumbai. All guests were deplaned safely. First aid was administered to guests who complained of bleeding nose etc."
"The flight's cockpit crew has been taken off scheduled duties pending investigation. The airline is making alternative flight arrangements for guests on this flight," the statement read further.