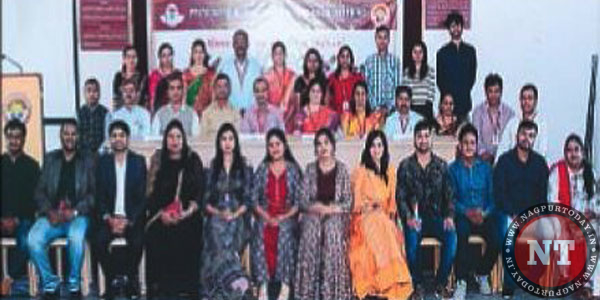 Nagpur: Alumni meet of second batch was organised by Priyadarshini Bhagwati College of Engineering recently. Alumni were from Electronics and Communication Engineering; Electrical Engineering, Computer Science Engineering, Information Technology, Master in Computer Application.
Principal Dr N K Choudhari, Dean Academics Dr A R Chaudhari, Alumni in-charge Dr A R Golhar, Prof M S Choudhari, Prof P R Bokde, Prof D M Kate, Prof R N Patil, Prof S M Pimpalgaonkar, Prof K N Hande and senior faculty member Prof N M Bante, Dr R A Nandanwar, Prof R K Pohane, Prof U V Gaikwad, Prof S A Bhande and others interacted with alumni. Alumni in-charge Dr A R Golhar welcomed the students.
Various programmes were arranged for the alumni. Prof S V Borkar, Prof V Gaikwad, Prof S D Bhoyar, Prof Malode, Prof A Thakre, Prof T Patil, other teaching, non-teaching staff and students worked hard for success of the event.