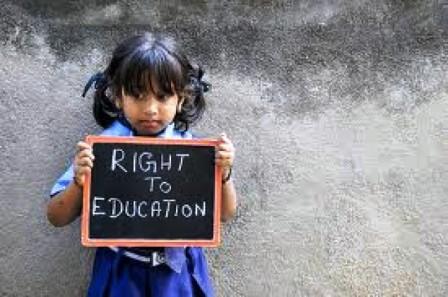 Nagpur News: Right to education (RTE) Act makes the provision of education to poor and backward class children compulsory, but the children are not getting the benefit from this act. Certain big private schools in the city are taking the act for granted, as is clear from the fact that admission process was due to begin from 11th January, but schools haven't started the process. They are not distributing admission forms either.
Someshwar Netam, Primary Education Officer, said, "We have given instructions and guidelines to all the schools. They should display the directions and guidelines of RTE on their notice boards and banners. From Monday our education officer will be visiting the schools. If we get any complaint from parents, we will take strict action against them. Every school is under theRTE.Schools must start admissions in accordance with the norms. Schools that only admit students at the nursery level must implement RTE at that level as well. The same goes for schools that induct students in class 1. The distance between the child's home and school should be 3 kilometers."
When contacted, some school managements claimed that they do not come under the RTE, while some stated that they haven't received any instructions from the Education Department. Some didn't comment, saying that their principal was not present at the moment, while some have said that they would be starting the admission procedure from 15th January onwards. Managements of certain schools are not entertaining parents, and their lack of response is a big source of worry for the parents.
Mohammad Shahid, RTE activist said, "Our members are taking care of all the procedures of schools. The Education Department needs to give a letter in written form to each school, because most schools are against this rule."