Mother of accused beat up the girl when she discovered the two in indecent condition six month ago. The girl is now six month pregnant with the culprit's child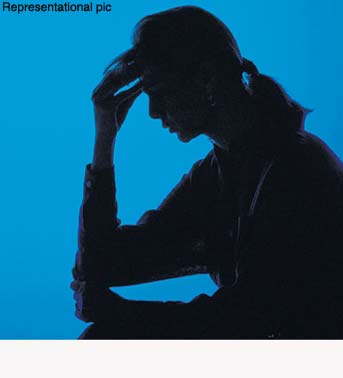 Nagpur News:A youth was charged with molestation on a 15-year-old girl for a period of six months by Sadar Police Station on Sunday night. In her complaint, the victim informed the police that the accused Lokesh alias Aakash Anil Meshram abused her for almost six months.
In November 2012, Lokesh took the victim with her when she was coming back from tuition. Lokesh, whom she loved, mixed some drugs in the water and took her at his house. He took advantage of her unconscious state. The girl informed the police that when Lokesh molested her suddenly hsi mother came in. Stunned with sudden appearance of his mother, Lokesh turned the table and played innocent. He said that the girl lured him and forced him into the indecent act. Enraged over this revelation, his mother started beating up the girl and threatened her keep her mouth shut. The girl got scared and didn't reveal the truth to anyone. The girl soon realized her pregnancy.
Parents of the 15-year-old girl claim that they did not know about her pregnancy till now. When they discovered about her pregnancy and the cruelty against their daughter, they lodged a report with Sadar Police Station and lodged a complaint against Lokesh and his mother. However, police are suspected about the parents' statements since the girl was six month pregnant and her parents did not discover about her pregnancy till now. Sadar PI Rajratan Bansode informed that since the girl is minor and pregnant, this case will be handled in a different light. He registered an offence under Sections 376 (2) (i), 366 (a), 342, 506 and 34 read with Sexual Harassment of Children Act and Sub Section 5 (d) (i) and 6 of the IPC. Though, police no arrest has been made in the case. Further investigations are under way.