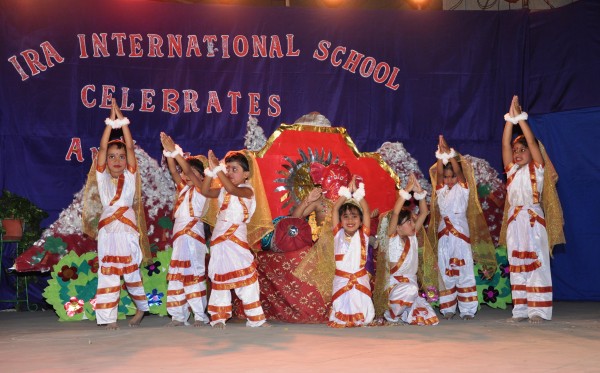 Ira International School, Butibori, celebrated the grand Annual Function of its pre-primary section, including students of class I, on 7th December. The school celebrated the function with its unique charm, and an environment of excitement prevailed in the arena.
Mrs. Anupama Gadkari, the magnanimous, diligent psychologist from the city graced the function as chief guest. She stressed that such functions hold great emotional values, thus making a mark in the child's memory and helping him to bond. In today's time when our minds are boggled with hectic schedules and responsibilities, such functions act like a ladder in our child's life, enabling him to climb the peaks of success. Mr. Ashok Sharma, Site-head of Indorama Synthetics India Ltd was the Guest of Honour for the evening and complimented all the parents for sending their children to an institute like Ira International School for not only getting quality education but also for overall development. He urged parents that such activities create competitiveness and makes a child a final achiever in life.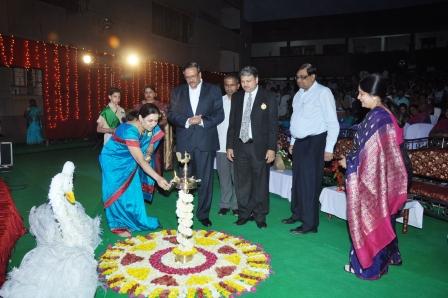 Tiny tots of the school created a beautiful ambience through their performance. The function started traditionally with an exuberant Ganesh Vandana accompanied by Hanuman Chalisa. Showcasing the unique dynamism students had Nursery Sambha and cute fashion show representing famous characters like Snow white, Cinderella, Little Red Robin Hood and Goldie Locks. Students also delivered the message of cleanliness, health, hygiene, balanced and healthy diet through a lovely act of 'Chulbuli Ki Duniya'.
With all distinguished guests, Principal of the School Mrs. Reena Dargan too appreciated the hard work of tiny tots and congratulated staff members for taking the task given to them successfully.