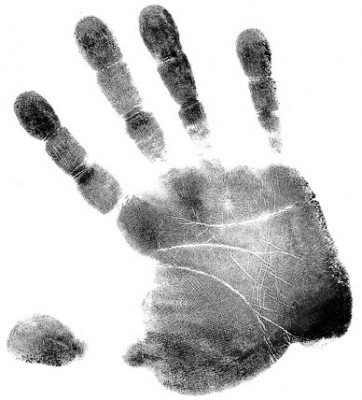 Forensic sciences is essentially the practical application of scientific principles in the investigation of a crime. This field is a very essential organ that provides evidences and serves as an important aid to the legal systems and the judiciary at large. In this 21st century, with science and technology advancing in leaps and bounds, forensic sciences is being seen with a greater vision in India, and promises a lucrative career with handsome pay packages.
Job opportunities in this field are many, with both private laboratories and government agencies offering jobs. But then keeping in mind the odd hours of work which will be needed to put in, dealing with crime scenes, dead bodies, criminals and the nature of work that the study of forensic sciences brings with it, it should be a carefully chosen career and is best recommended for those who are essentially inquisitive in nature and are able to take the emotional toll of having to deal with crime. But then, since any profession brings its own share of stress along, forensic sciences is no different but it is definitely an interesting profession that is sure to be a lucrative career option.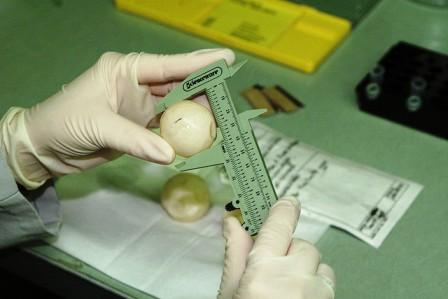 All About Forensic Sciences
Forensic sciences are essentially a laboratory based investigation of crimes which are converted to evidences. This body works very closely with the legal systems, police and other investigating agencies of the country. Forensic sciences are grouped into three groups: medical, laboratory and field science. But the application of forensic sciences is not just limited to criminal cases but finds its use in civil cases too especially in case of analysis's of signatures and handwriting on letters, wills etc.
Forensic sciences are subdivided into various branches that deal with individual specializations.
Forensic biology: Forensic biologists are required to investigate the biological aspects of a crime. This essentially deals with the examination of various bodily fluids, hair, human, plant and animal remains. The field work of this are of forensic sciences can indeed get very messy but is a rewarding method of examination and very reliable for the collection of evidences. Forensic biology has further disciplines such as forensic botany, forensic ornithology, forensic odontology, forensic botany, forensic anthropology and various DNA based techniques.
Forensic psychology: This branch of forensic sciences deals with the study of criminal minds, criminal actions and dealing with the various psychological aspects of a crime. This field of forensic sciences is very vast and involves intricate work and personal interaction with rehabilitation centers, police departments, law firms, schools, government agencies and criminals at large. This field indeed offers many opportunities and forensic psychologists are known to provide a multitude of services which may last for only a short period of time ranging from case to case.
Digital forensics: Digital forensics is also known as forensic computing. This branch essentially deals with the examination and investigation of computer systems and electronic devices which further enable the gathering of evidences to be presented in the court of law. With the consistent rise in cyber crimes and the present day use of technology digital forensic experts are much in demand.
Forensic pathology: This important branch of forensic sciences deals with ascertaining the cause of death of an individual. It has been aptly said that forensic pathology is the application of medical jurisprudence.
Along with these various disciplines, forensics covers various areas such as forensic archeology, forensic economics, forensic engineering, forensic epistemology, forensic linguistics, forensic serology, forensic chemistry, forensic medicine etc. with forensic speech science being a latest addition.
Eligibility
For the taking up of Masters in Forensic sciences the candidate should be a graduate, preferably with a first class in any of the disciplines in which he/she wishes to specialize i.e., physics, chemistry, biology, zoology, botany, biochemistry, dentistry etc.
To conduct post mortems and autopsies, a degree in MBBS is mandatory, followed by an MD in forensic sciences. Most Indian universities offer specialization in forensics soon after graduation in medicine. For research purpose too, a qualification from any recognized university with a first class in the masters degree in any of the disciplines in which the candidate wishes to specialize in forensic sciences or an M.phil with the candidate being less than the age of 30 years.
The qualification or eligibility criteria for the different sub branches of forensic sciences varies with a basic degree being needed in that specialized branch or a specialization in forensic sciences after MBBS.
Job Oppurtunities
The study of forensic sciences brings along with it numerous job opportunities that are offered by various government agencies as well as private laboratories. The work of a forensic scientist involves close contact and therefore employable opportunities in legal systems, law enforcement agencies, police departments and various other investigative agencies of the government.  Law students too can do various diploma or certificate courses offered in forensic science and can work in Research and Analysis Wing, or crime branch of state police or CBI or Intelligence Bureau. The study of Forensic sciences offers the opportunities of having to work as a crime scene investigator, forensic pathologist, forensic toxologist, forensic psychologist, forensic geologist etc.
The pay packages for a forensic expert is very high with those employed with the government getting a fixed salary that is quite attractive (and especially after the recommendations of the sixth pay commission being accepted by the government) and freelance forensic experts also earn a lot depending on their experience and work style. Private laboratories too offer sky high salaries depending upon an individual's experience.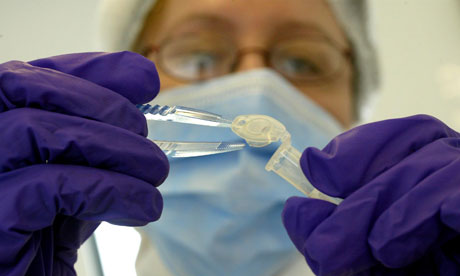 Institutions for Forensic Sciences
Various institutions all over the country offer degrees in forensic sciences and some of them are as follows:
Loknayak Jayprakash Narayan National Institute of Criminology and Forensic Science, Delhi
 Punjab University , Chandigarh-  Punjab Diploma in Forensic Science and Criminology
Lady Hardinge Medical College, New Delhi- Doctor of Medicine in Forensic Medicine
All India Medical Insitute
University of Madras- M.Sc. in Cyber Forensics and Information Security
Institute of Forensic Science, Mumai
Osmania University, Hyderabad
Dr. Hari Singh Gaur University, Hyderabad
Along with these institutions there are many others that offer various courses of forensic sciences.
Institutes in Nagpur
In Nagpur not many institutes offer a course in forensic sciences but  the Institute of  Forensic Sciences is a reputed institute that offers B.Sc in Forensic science,Post graduate Diploma in Digital and cyber forensics and related law and a post graduate diploma in forensic science and related law.
Rashtrasant Tukadoji Maharaj (RTM) Nagpur University provides for both graduation and post graduation in forensic sciences, but the scope is rather narrow, since not many disciplines are available for specialization unlike in other institutes.
On the whole, Forensic Science is a career option that is coming of age and the demand for forensic experts is rising with the increasing legal complications. When choosing such a career, personal attributes, the working style and atmosphere need to be kept in mind. The unconventional always comes with a small price, but in this case, it has benefits too. Most importantly, forensic science and scientists are aids in delivering justice and imparting justice to the individuals and public at large.