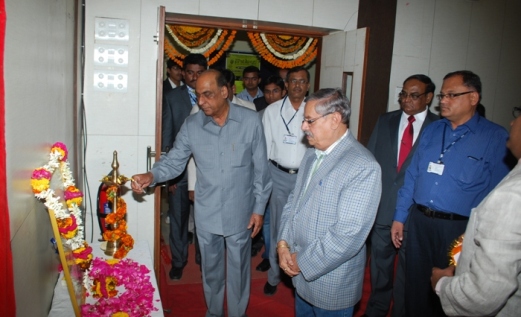 Pratikruti – the state level UG project competition was organized by Yeshwantrao Chavan college of engineering, Nagpur. About 800 students from all over Maharashtra participated in this event. The inaugural function was graced by the presence of Presidents of the function, Dattaji Meghe, M.P. along with Vishram Jamdar.
In his welcome speech, Dr. U.P.Waghe, Principal, YCCE, Nagpur addressed the crowd by saying about and highlighted the progress of YCCE under autonomy. Dr. R.V.Kshirsagr stressed that the faculty of engineering & technology under RTMNU should be able to deliver their best to students after attending this workshop.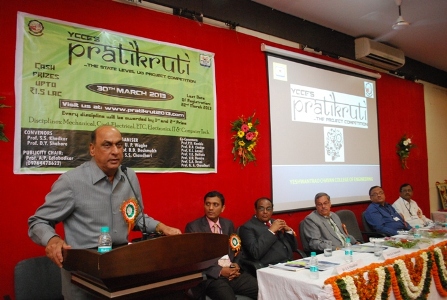 Dr. Bhope was of the view that it is need of the hour that latest technology should be introduced in the curriculum. Dr. S.P.Untawale, HOD, Mechanical Department highlighted the Departmental activities, followed by the words of Prof S.G.Mahakalkars and his introductory speech about this workshop. He also thanks all the fifty participants from total seventeen institutions of RTMNU. Prof. Ms. Divya Dubey conducted the proceedings. Prof S.R.Jachak, Prof A.P.Edlabadkar, Prof  J.P.Giri, Prof R.V.Adakane, Prof A.B.Amale, Prof A.R. Narkhede, Prof G.H.Waghmare, Prof M.S.Tufail, Prof Nagpure, Prof Nagarale, Prof Sonwane, Prof Ingole, Prof Chakole and Prof A.D.Joshi also gave their contribution. Sandeep Narkhede worked hard for the success of the workshop.