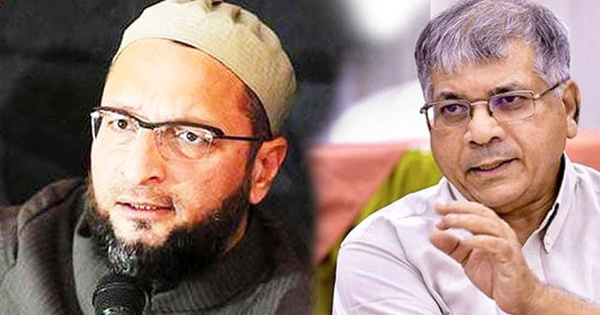 Nagpur: With Lok Sabha elections approaching fast, leaders of different political parties are getting their act together. Thursday the December 13 will see Bharipa Bahujan Mahasangh President Adv Prakash Ambedkar and AIMIM President Asaduddin Owaisi jointly addressing a mega rally at Kasturchand Park in city.
By coming together, Adv Ambedkar and Owaisi would be sending a strong political message on state as well as national level and pose challenges in the coming elections. The mega rally is indeed a show of strength. All the oppressed and marginalised classes are coming together to demand their share and this rally is precursor to the intensions. Both the leaders are heading the Bahujan Vanchit Aghadi. RPI faction of Ambedkar and Owaisi's All India Majlis-e-Ittehadul Muslimeen (AIMIM) have joined hands to contest the Lok Sabha elections and that of Assembly in Maharashtra.
The public meeting, to be held at 2 pm, is likely to be attended by nearly four to five lakh people from all over Vidarbha, particularly Eastern Vidarbha. The joint public meet of the BMS and AIMIM is certain to impact the present political equations in the Vidarbha region where 10 Lok Sabha seats would be up for grabs. Sources in BMS said that their alliance was on principle and formed with an intention to provide justice to marginalised in the society. The alliance is entering the election fray not to disrupt any particular party but with intention of winning the seats.
Apart from respective cadres of the two parties, several new outfits of various social organisations will formally join hands with this combination to form a mega platform for the voiceless people in the society, a functionary of BMS said. The MLAs of AIMIM including Imtiaz Jalil and Waris Pathan will also attend the public meet.