PRAHAR Shourya Shibir to be held from 21 April to 27 April 2014

In today's fast growing computerized world every child is facing tremendous competitive atmosphere. Every child should be physically and mentally thoroughly fit. Considering this  aspect, like every year this year also PRAHAR has planned various adventure activities in summer  vacation. Each child should be self reliant at the same time he should have interaction with  other child and cohesive group. He should also get exposure to present his inner qualities  amongst the children, with this motive various residential camps have been organized by PRAHAR.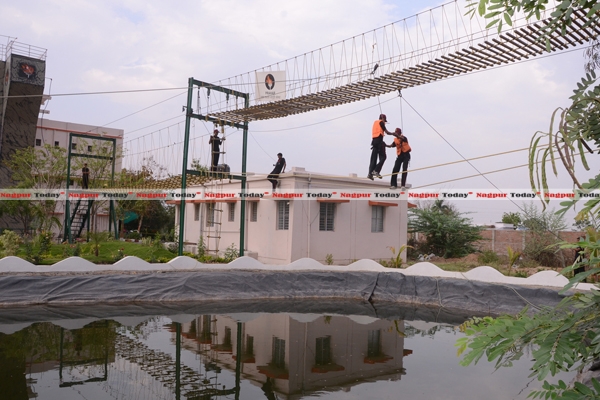 PRAHAR Shourya Shibir will be held from 21 April to 27 April 2014 , 28 APRIL to 4 May 2014, 05  May to 11 May 2014, 12 May to 17 May 2014. "SHOURYA SHIBIR" AT "PRAHARGADH" Jakate Prahar  Project, OPP. INDIAN OIL PETROL PUMP UMRED ROAD 15 KM FROM '0' MILE. The students between age  group from 9 to 25 years can participate in this camp. The children will get training of obstacle  crossing, group task, treasure hunt, firing and personality development in the camp. Various  lecture, war movies and competitions like Group competitions, Quiz, Drawing, Elocution  competitions will be held.
After Shourya Shibir, the children should get conversant with the characteristics of jungle for which the jungle trekking camp is organized. The same will be conducted between 12 May to May to  18 May 2014 at PACHMARHI. Children of 09 to 25 yrs will be eligible for this camp. Children will  be taught jungle survival, map reading, river crossing, rappelling, rock-climbing and will be  acquainted with commando mission, which will be extremely adventurous and interesting for them.
Prahar Himalaya trekking camp is one such popular camp. It is conducted amongst the  exquisite beauty of Kullu-Manali. The camp will be held from 20 May to 31 May 2014. The best part  of this camp is that experienced learned instructors of Prahar train the participants in  mountaineering up to snowline level of Himalayan valleys. The students are trained in rock  climbing, river crossing, rappelling, mountain rescue, snow and ice craft. They are also put into various types of obstacles, bush craft, gorilla wars and night navigation. The last day of
admission to this camp is 30 March 2014. Admissions will be given on 'First come First admit'
basis.
Those who are having zeal to take part in PRAHAR adventurous programmes, are requested to contact
PRAHAR office , PRAHAR MILITARY SCHOOL, Nr C P Club, Ravi Nagar, Nagpur, between 10 to 7 pmon
Tel nos. 2540615, 9552625326, 9822230731, 9822573488.