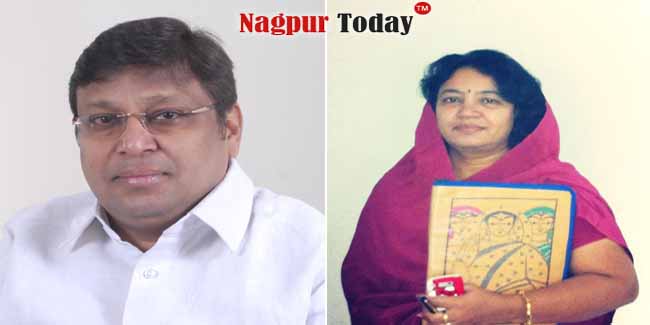 Nagpur News: Nagpur Municipal Corporation Standing Committee member Pragati Patil would tender her resignation in a day or two for larger interest of Nationalist Congress Party in the city. She expressed her desire to vacate in order to facilitate new face from NCP to get chance in standing committee.
Though she received a letter from NCP state unit President Madhukarrao Pichchar confirming her re-induction into standing committee from NCP quota, but given the growing resentment among some of the local nagarsewaks, she has decided to put in her papers.
Confirming the news, Nagpur City NCP President Ajay Patil said that few of the nagarsewaks had gone to Mumbai to express their dissatisfaction with Deputy Chief Minister Ajit Pawar. Even both he and Pragati were in Mumbai on Wednesday. Patil said that deputy CM did not even listen to the nagarsewaks and endorsed the choice that the state party president made. Pichhar told in front of these nagarsewaks that it is for Pragati Patil to decide whether she wished to continue or not. Later Pragati said that she would resign to accord opportunity for new members.
However sources claimed that Pawar has prevented Pragati Patil, wife of Ajay Patil, from re-entering NMC's standing committee. But Ajay Patil countered the claim saying that this is certainly wrong information.
Sources even said that there has been a negative air building up against Ajay Patil but his immense reach prevented any action against him.