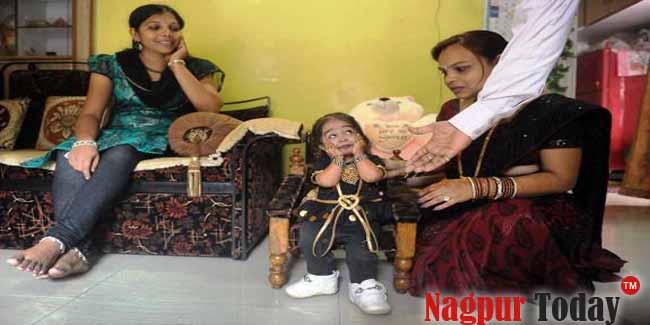 Nagpur News: Guinness Book of World Records holder Jyoti Amge found herself in dilemma when she discovered that one of her own relatives was misusing her name and booking fake tours on her name.
According to sources, Jyoti Amge (19) had gone to Italy for a show a couple of months ago. There she discovered that many shows are being booked on her name of which she had no clue. When Jyoti returned to India, she lodged a complaint with the Cyber Cell of Crime Branch.
It was learnt that someone was booking shows on behalf of her charitable trust – Jyoti Amge Charitable Trust and earning money on her name.
When further investigations were conducted, the cops found that one of her relatives was behind this fraud. But, Jyoti has refused to declare the name of the person.
Further investigations are under way.