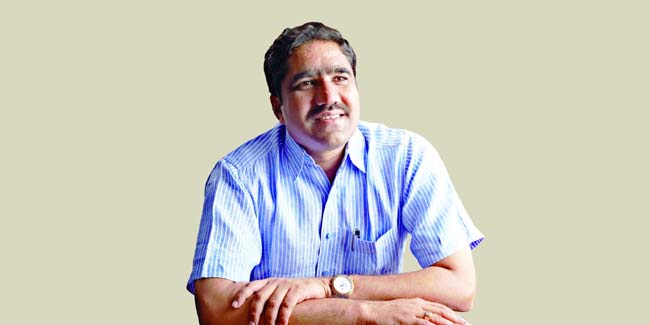 Nagpur News: Even though Maharashtra Assembly elections are far away, the race for candidature from Hingna constituency has gone in top gear.
 Prafull Gudadhe Patil, a Congress Corporator for two terms, who was turning all tables for a Congress ticket for any constituency of his choice, is likely to contest Assembly elections from Hingna constituency, according to reliable sources. In fact, he has made his intentions very much clear to the Congress leadership. Prafull was resorting to all tricks under his sleeves for a ticket for Assembly seat since past two years before the 2009 Assembly elections.
 Prafull had demanded candidature for South-West Nagpur constituency in the 2009 elections. However, Congress leadership, considering seniority criteria, gave ticket to former Mayor Vikas Thakre. Thakre could not win the seat but gave a tough fight to BJP candidate Devendra Fadnavis, who eventually won the seat. Now, Prafull is interested in contesting poll from Hingna constituency after considering all pros and cons of the present political situation.
 According to sources, Vikas Thakre has not shown his interest to contest from South-West Nagpur constituency, again thus leaving the field open for many Congress aspirants. But the problem the Congress faces is, there is no candidate to give a tough fight to the candidature of Devendra Fadnavis' stature. For the same reason, Prafull is considering or even decided to contest Hingna seat. But, here again, he faces a difficulty in the shape of "alliance understanding." The Hingna seat is reserved for Nationalist Congress Party (NCP), the alliance partner of Congress in Maharashtra. The Congress-NCP alliance is ruling the state since 2004 Assembly polls and 2009 elections.
 Now, Prafull is embroiled in a political dilemma: From which party the elections be contested? The Bharatiya Janata Party (BJP) had shown keen interest to give the party ticket to Prafull Gudadhe Patil for Hingna seat. On the other hand, Prafull is wary of joining BJP saying the party doesn't allow the much wanted freedom and keeps every leader under "discipline wraps."
Will Prafull revolt against Congress leadership and fight the Hingna Assembly seat as an Independent candidate? The answer lies in the hands of time, and, fast changing political situations, too.