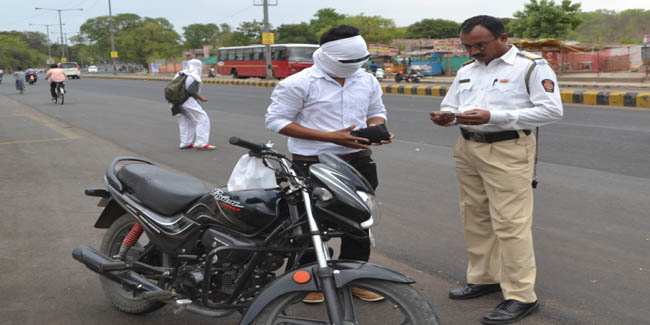 Nagpur News: The cops have again turned on the heat on men wearing scarves in the soaring temperature as a measure to tackle street crimes like chain-snatching and bag-lifting by bike-borne miscreants.
So, even as serious street Crimes like Chain snacthing are on high , the cops are exhausting themselves chasing men with scarves as an anti-crime tactic.
It's learnt that city police chief KK Pathak has issued an order to take action against men driving with scarves after sunset. All males between the ages of 18 to 40 years are being stopped and checked if they are wearing scarves.
In the scorching heat of Nagpur, it is common for citizens to step out of home only after wearing scarves.
Citizens are raising a voice in protest, while speaking to Nagpur Today they said that police should enforce the helmet rule instead of chasing scarves.
"Only men cannot be criminals or terrorists. Action should also be taken against women. The rule should have uniformity and strong reasons. The ban on scarves needs to be challenged on the basis of the grounds on which it has been invoked," said a social worker on condition of anonymity.
Apart from Mandlekar, several other social workers have said that such campaigns have been misused to harass citizens in the name of checking.
It's learnt that every police station has been instructed to conduct drives with a minimum of two dozen 'catches' per evening under the direct supervision of officials of the rank of assistant commissioner of police. The police patrolling van personnel, who have failed to check street crimes, have also been instructed to go after men driving with scarves.