Nagpur News: The Practical aspects of using Digital Tools by SMEs workshop was conducted by OCTAVE Business School at the VIA hall in Udyog Bhavan. With an enthusiastic audience this highly interactive workshop was a huge success. This free, open for all workshop was held jointly by VIA and Octave Business School to provide practical insights about using latest digital tools for gaining competitive advantage by local SMEs. The event had a focus on keeping it simple, easy to understand and knowledge which can be used immediately.
The Speaker, Chandra Bhople said in last 10 years many developments have taken place in internet, email, online advertising, and social network. SMEs based in USA and Europe had an advantage of using these tools early on to increase their revenues and profitability. In fact SMEs have better chance of gaining advantage without increasing costs as using the digital tools may reduce needs for additional manpower. The owners also have better direct control on customer relationships, marketing and project management.
The workshop covered topics such as simple ways to identify how internet savvy your customers are, top 3 most effective digital technologies namely Email campaigns, Web site and Online marketing for better customer service, increasing revenues and profits. Which tools could be easily implemented by SMEs in Vidarbha to withstand increasing competition and demands from customers? The audience also gave feedback on current usage level of digital technologies at SMEs and what could be done quickly. The audience included SME owners, senior employees and students.
Chandra Bhople, co-founder of Octave Business School and a senior entrepreneur also gave practical guidance to the attendees. Many of the attendees took active participation by sharing their current usage of digital tools, challenges and needs. "Workshops such as these are vital for making local SMEs competitive in the face of increasing global competition. VIA and OCTAVE plan do more of such joint programs for the benefit of local businesses and professionals." said Akash Agarwal, Hon. Secretary- VIA who presided over the event. "In addition Octave's Advisory cell will work along with VIA to provide design and implementation support to VIA member companies", he continued.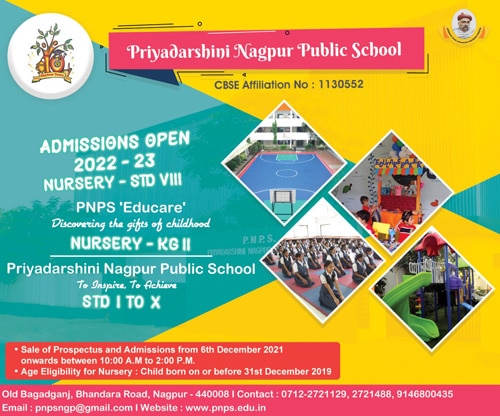 At the outset, the speaker Chandra Bhople, Co-founder of OCTAVE Business School, Nagpur was welcomed by Akash Agrawal, Hon. Secretary, VIA, welcome address and introduction of the Speaker was done by Shikha Khare, Convener- VIA Marketing Forum, and lastly vote of thanks was given by Hetal Gaglani, Co-convener – Marketing Forum.
This programme was attended by owners, students, Entrepreneurs' and Managers of local SMEs.