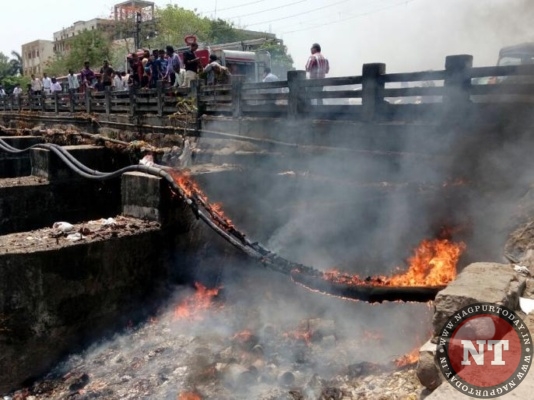 Nagpur: The telling ignorance by the contractor, who was assigned the task of clearing garbage, lead to a considerable damage as the garbage piling up under a bridge at Jagnade square caught fire on Thursday morning, engulfing the electricity supply cables passing through the area. The fire was so intense that it burnt the heavily fibred cables till the long stretch.
The cause of fire was yet to be ascertained. People around the area often dump the garbage at this place while the contractor who was responsible to collect the garbage in the area deliberately ignored the waste.
Spotting the huge chunk of smoke billowing from under the bridge, the people alerted the fire brigade but it took too long to reach the spot. By the time the firemen reached, the cable had been burnt upto a long stretch. A big hospital and a hotel is also located close to the bridge and any eventuality could have spread the fire to alarming proportion.
More details are awaited