Nagpur: With Aney's advent to Nagpur and the hero's welcome he has received the limelight is frozen on the drama of his resignation and by reflection on the Vidarbha and Marathwada injustice and back log issues… we have already forgotten the big drama of what had happened in Mumbai just before that, viz. the arrest and detention of Chagan Bhujbal, Former Dy. C.M. and right hand man of Sharad Pawar in the NCP.
After a long wait, and much accusations being flung at Ajit Pawar, Bhujbal and many others in scams by Devendra Fadnavis during election campaigning, something had begun happening. One senior NCP leader was behind bars, we were waiting for other dominoes to fall. There is enough evidence furnished by opposition, mainly of the ilk of Anjali Damania of AAP, and suddenly attention veers to Aney's resignation!
It pains the undersigned to say this, since she holds Aney in the highest regard, but as a journalist, I beg to ask the question – " when the state, whom he represents and whose legal cases he was duty bound to fight, is embroiled in a huge legal fight against a giant like Bhujbal, why did Advocate General Aney go about issuing statements of statehood for Marathwada and raking up Vidarbha at this time? In doing so he has ditched Devendra Fadnavis, who had hand picked him for this job, knowing it would take someone of his calibre to be his Krishna, his 'Sarthi' in the legal battles he had coming up.
Not many know that a young Devendra began his legal career working with "Aney Sir" in his chamber. Aney's wife Vaijayanti taught Devendra in Law College. He holds the couple in high regard and spent four months persuading Aney Sir to join him as A.G. when Sunil Manohar suddenly resigned.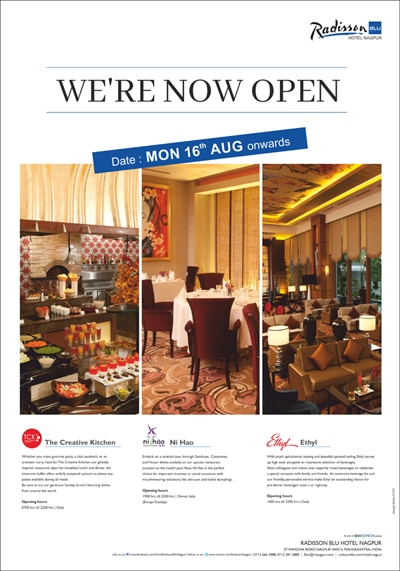 Even Shreehari knew his work was cut out for him. Soon after taking over as AG he had said that
"While it is a great honour, it also brings a great responsibility. It is a high profile post and the prospect is scary."
But with his legal acumen and thoroughness as a legal luminary the state was hoping to bring a lot of 'scam tainted' big guns to justice.
It had begun happening…A senior cabinet minister said, soon after Aney's resignation "Aney's legal brilliance helped us to save almost Rs 6,000 crore in last six months. His contribution cannot be overlooked."
We looked forward to this legal brilliance in getting the people of Maharashtra, specially the poor farmers who have suffered the most due to irrigation scams, some justice.
After Bhujbal's arrest Anajali Damania, Activist, spoke to media at length and was confident that more arrests would soon be made. But nothing of the sort happened.
Speaking just now exclusively to Nagpur Today, Anjali stated categorically that she has enough evidence against Sharad Pawar's nephew Ajit, and has submitted it to the C.M., the Governor, the Enforcement Directorate etc. already vide letters. She has there are documents proving he gave away contracts worth thousands of crores to his first cousin, and a company in which his 'mami' ( maternal aunt) is also Director.
The Company's acronym is RAJ – R for Ram Nimbalkar, A for Ajit Pawar and J for Jagdish Kadam, Ajit's cousin.
This is an excerpt from Quest, dated July 31st 2015–
For the first time since former deputy chief minister Ajit Pawar came under the scanner in Maharashtra's multi-crore irrigation scam, it has come to light that he may have a direct link to one of the firms that won several projects during the Congress-NCP regime.
The firm, Pune-based Raj Group, bagged at least 16 irrigation projects worth Rs 803 crore, including 11 during Pawar's tenure as water resources minister. The directors of this group include Jagdish Kadam, son of Pawar's maternal uncle, and Ram Udaysinh Nimbalkar, a close associate.
Documents from the water resources department show 11 of the projects the Raj Group bagged saw costs rise over the initial amount by 4.83% to 41%, and bear the signatures of Pawar as water resources minister.
It is obvious the scope of these crimes is much beyond Chagan Bhujbal's even. Then why was the state government, represented by Advocate Aney not busy bringing him to court?
"Is the high command of the BJP preventing action against Ajit Pawar and company?" Asks Anjali.
She is right in asking this.Remember Modi has said time and again that he holds Pawar in high esteem and talks to him often? Last month when Finance Minister Jaitley went to Baramati he stayed with Sharad Pawar as his house guest?
Most of all, remember the master move Sharap Pawar made just when Maharashtra elections results were declared? He went ahead and offered unconditional support to Devendra Fadnavis who was his bete noir – sworn enemy – till election time?
So Devendra, who had sworn to act against the guilty in the irrigation scams, however high that person may be, suddenly found his hands tied as C.M.?
And he finds himself left adrift one after another by both senior lawyers he appointed as Advocate Generals to help him in his legal fights.
Could potential action against Ajit Pawar be the main reason why the first A.G. selected by Devendra had also resigned? Everyone in legal and political circles knows the closeness between Pawar and Manohar senior.
This time, the needle of suspicion is not only against Ajit Pawar, even BJP leader Gadkari's name is indirectly involved.
Last week, the Nagpur ACB, which has conducted the probe into the mega irrigation project Ghodazari probe, had named Kholapurkar as an accused in its final report submitted to the state ACB in Mumbai.
S.L. Kholapurkar was the superintending engineer of the Ghodazari irrigation project. An FIR was registered last month against officials and contractors associated with this project but surprisingly his name was struck off the list suspiciously.
He subsequently took VRS from the state water resources department, and is now the officer on special duty (OSD) of Union minister for road transport and highways and shipping Nitin Gadkari. He is authorized to receive and open tender bids of public works.
Nagpur-based lawyer and president of the Jan Manch NGO, Anil Kilor, said it was evident that the ACB wanted to protect some important people. "The superintending engineer is the key person who evaluates tenders. If his name is not mentioned in the FIR, it creates doubts about the probe's fairness," he said.
As Anjali Damania has said repeatedly " when it comes to scams, specially irrigation scams, Gadkari and Pawar are equally tainted and will support and defend one another".
Last year, the Devendra Fadnavis government gave the go-ahead to an anti-corruption bureau (ACB) probe against Pawar following a public interest litigation.
Damania's letter points to a web of more than 60 companies allegedly controlled by Pawar's kin and associates, with business interests in irrigation, construction, realty, roads, distilleries, sugar companies, automobiles, wind and hydro power, and chemicals. Records from the Ministry of Corporate Affairs show Kadam and Nimbalkar along with some others are directors on boards of several companies.
Pawar was a director of five companies until 2009, in one company with Kadam. His wife Sunetra Pawar was a director of 20 companies, in some cases until 2014. She was a director of some seven companies with Kadam and of at least one with Nimbalkar.
It should seem obvious that there is enough evidence against Ajit Pawar and associates? So when will he be brought to justice?
But now with Shreehari Aney also out of reckoning, who will bell the cat?
Will justice ever be done with this confusing nexus between politicians and public figures where players on the opposite side defend each other and create emotional smoke screens to deviate from any issue which could get too hot to handle?
… Sunita Mudliyar ( Associate Editor )