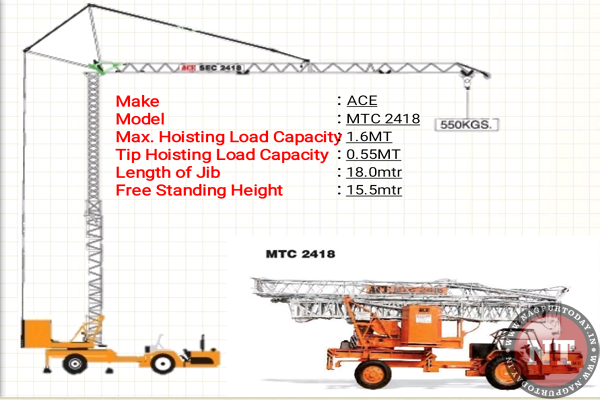 Nagpur: Work on the city's ambitious 20-story building near Zero Mile Metro Rail Station is all set to gain speed with the arrival of gigantic Potain Tower Crane. The crane, which can reach a height of 35 meter or 120 feet or a 12 feet tall building, can help in not just speeding up the construction work but also reduce risks involved in high-rise construction. It has been successfully erected there.
One of the most sophisticated and hi-tech equipment ever used in the construction industry – the Potain Tower Crane has also been successfully erected at Bansi Nagar Station of Nagpur Metro Rail Project, along Hingna Road. Apart from the fact that these cranes can lift heavy loads, the height capacity of these lifts is unparalleled and can reach upto 35 meters and beyond.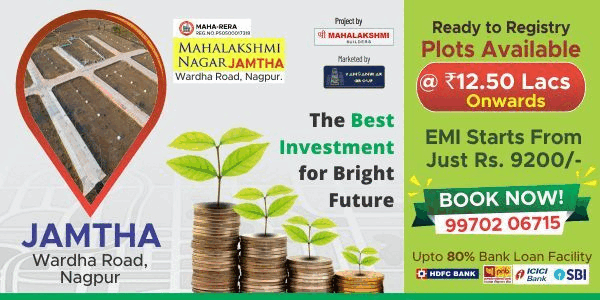 These cranes are very essential and useful where high-rise buildings are proposed to be constructed. Since a 20-storey construction is proposed at Zero Mile station, use of such a lift becomes all the more important for easier access of heavier construction material at such a height. Potain Tower Cranes can reduce engagement of manpower to a large number.
With the reduction of manpower, the crane also reduces risks involved in the construction of such tall structures and increase efficiency. Currently the crane at Zero Mile tower is at a free standing height of 34.5 meter and main arm or jib covering radius of 50 meters from its center. The tower is has a general capacity of lifting 5 metric ton or 5,000 kg weight and 1.5 metric ton or 1,500 kg weight at its tip.
In addition to their ability to lift very heavy objects, machines, and other loads, tower cranes are able to reach the sky. Alike Zero Mile tower cranes are fixed for foundation at the construction site, they have an incredible stability and are geared up to withstand tougher tasks. For simple maneuverability, tower cranes can be equipped to the side of the structure.
Any type of crane is usually used for heavy lifting, while tower cranes can lift heavy weights from very high places, which is an added benefit. It is impossible to miss this crane at a construction job site, because it is usually elevated hundreds of meters into the air.