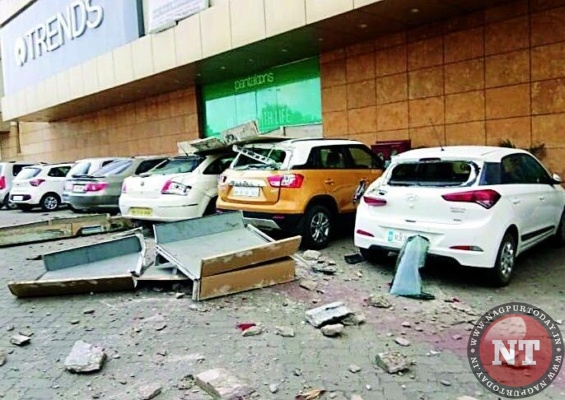 Nagpur: The controversy-hit Empress Mall is again the in the headlines for another dubious reason. A normal Tuesday evening in Empress Mall premises was turned into a chaos as a portion of Mall slab collapsed and the debris came down crashing on parking lot. The debris damaged at least four cars parked outside the Mall. Luckily, no human casualty was reported in the mishap. The cars damaged include a Vitara Brezza (MH49/AS2621), Honda City, Fiat Linia and i20.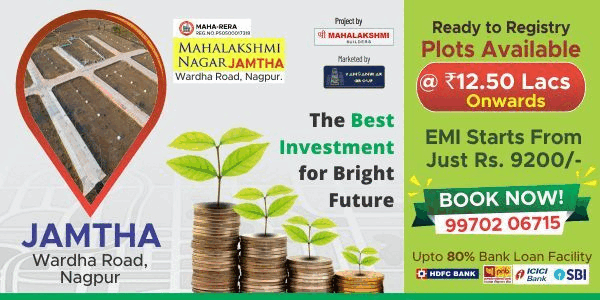 Visitors to Empress Mall cough up Rs 30 for parking their vehicles for three hours. And just like any other day on Tuesday evening many visitors had parked their vehicles and went for shopping and watching movies.
The unpleasant incident took place around 5:30 pm when due to the thunderstorm external section of a mall tore apart and fell on cars parked nearby. Fortunately, a family had left their car just few minutes before the incident and thus a big tragedy was avoided. After done with his shopping or other work, the owner of damaged Vitara Brezza car Vishal Agrawal returned to parking area only to find his car along with few other cars buried under the concrete debris and other material of the collapsed slab.
However, when Agrawal went to complaint to the Mall management, the authorities concerned shooed him away and behaved with him rudely. The Mall management shirked responsibility and and blamed the thunderstorm for the tragedy, sources said. Subsequently, Agrawal and other owners of cars rushed to Ganeshpeth Police Station to file a complaint.