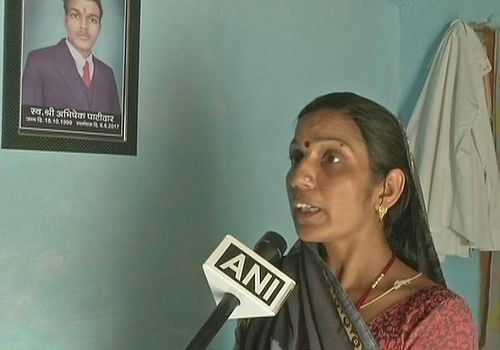 Mandsaur: In Madhya Pradesh, parents of Abhishek Patidar, who died during the Mandsaur farmers' protest last year, say, "SDM (Sub-Divisional Magistrate) called our other son and asked who among us will meet Rahul Gandhi. When my son told him that my parents are going, SDM said ask them not to meet Rahul Gandhi."
Congress president Rahul Gandhi will address a Kisan Samriddhi Sankalp rally in Khokhra close to Piplia Mandi in Mandsaur.
To bring you up to speed, the Mandsaur agitation last year was the epicentre of farmers protests across Madhya Pradesh. The subsequent violence and police action triggered demonstrations across states. Similar protests in Maharashtra this year have put agrarian distress at the top of the poll agenda ahead of Assembly and Lok Sabha elections.