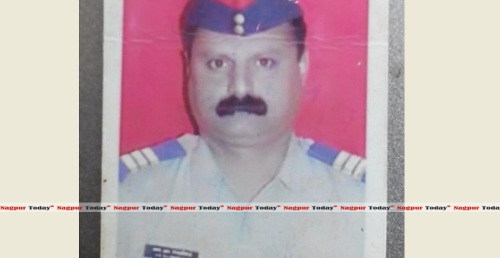 Nagpur News: The policeman, who has been held responsible for the death of another policeman in the accidental gun firing, will directly reach police custody after discharge from the hospital. The policeman was also injured in the accidental fire and was subsequently admitted to the hospital.
It may be recalled, Constable Eknath Vasudeo Lahutkar, had accidentally pulled the fully loaded 9 mm pistol while depositing the gun at the Railway Police Headquarters Armoury and thus injuring his own palm and hitting the bullet to his colleague GRP head constable Rajesh Narayanrao Bagdikar that pierced Bagdikar's palm and abdomen. Both the policemen were rushed to the Orange City Hospital where Bagdikar was declared as brought dead while Lahutkar is recuperating. Now, Ajni police have decided to arrest Lahutkar as soon as he is discharged from the hospital. However, suspense over who fired the bullet accidentally has been hounding the police.
According sources, whenever a weapon is deposited in the armoury, the weapon is inspected whether it is loaded or not. And the laid down practice of inspecting the weapon is either fire the weapon in the direction of ground or in the air. The negligence in following the practice has cost a policeman his life and an injury to other who will find himself in police custody. Ajni police have registered an offence against Constable Lahutkar in this connection.
The two railway policemen had returned to their Headquarters after launching an investigation into marijuana smuggling case. It was informed that the banned substance was being smuggled in the city from Orissa. They had also rounded up one Purna Swahin in this connection. After the operation, head constable Bagdikar, 47, (Buckle No 427) produced the accused in the court. At the armory of Railway Headquarters, constable Lahutkar, 46 (buckle no 585) without removing the fully loaded magazine, accidently pulled the trigger. This caused firing of a bullet which pierced his palm and hit near the abdomen of Bagdikar who died on way to hospital.