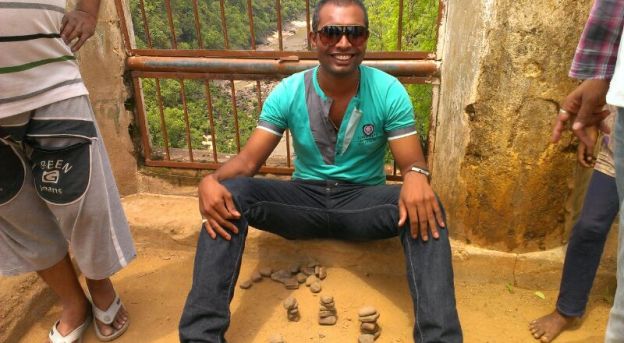 Nagpur News:
The wedding bells were ringing for 26-year-old SRPF police constable Amol Katore who shot himself dead while on duty at Rashritya Swayamsevak Sangh (RSS) building in Mahal on Thursday midnight. While police claimed to be clueless about his suicide, police sources informed that he was depressed due to his personal problems.
Katore, a resident of Hingna, was posted at Sangh building just two months before. Earlier, he was posted at Gadchiroli for a year. His co-workers claimed that he was not disturbed by his transfer.
Kotwali senior police inspector A R Jagtap informed that they have checked the barrack and his clothes where he was staying with other police staff but no suicide note was found. "On interrogating other police constables working with him, we came to know that he was sincere on his duty and had no worries for it. We are investigating the suicide case in every possible angle including the personal problem but till now, nothing such has come to fore," he said.
Jagtap told that Katore's cell phone has been seized but the call details and SMSes are yet to check.
Police sources informed that last week, his parents and relatives had taken him to see two suitable girls for marriage at Uday Nagar in Hudkeshwar and Armori in Gadchiroli. "He was asked to choose one of them for marriage. He was supposed to tell the decision within two days to his parents," informed the source. Katore's parents were very excited and prepared for the wedding in coming few months.
On Thursday morning, Katore had been to his Hingna home. Before joining the duty in the evening, he had gone to bank with his cousin. Police told that Katore refused to have dinner when been invited by other cops present for the duty. He was sitting alone on the bed when he shot himself and other cops were chatting at a few steps away.
He shot himself with his SLR rifle. Eye-witnesses told that he had kept the muzzle part of the rifle on the esophagus. The bullet has pierced through neck and exit from head, told police. The bullet sound caught attention of all police officials present there. He was rushed to nearby Government Medical College and Hospital (GMCH) but was declared brought dead by the doctors.
Police sources informed that he was been forced by his parents for marriage. It was learnt that he was not having his food properly from past few days. On Thursday night, when other cops invited him for dinner he refused claiming that he had his lunch late with his parents. After the postmortem, a case of an accidental death was registered at Kotwali police station.