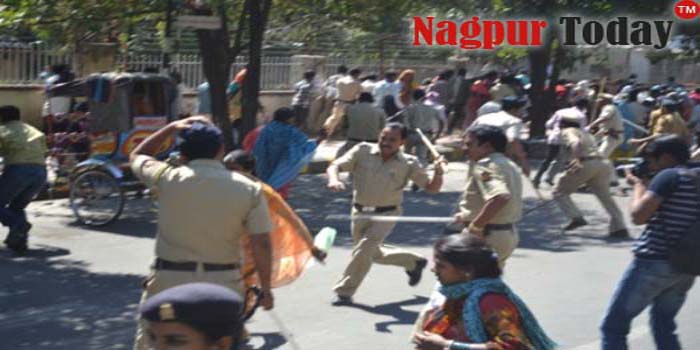 Nagpur News: The district court premises in Nagpur threw the scenes of utmost disorder on Monday when the residents of Vasant Naik slums in Nagpur tried to force their way into the court premises. The police in its attempt to stop them had to resort to heavy lathi charge after the uncontrolled mob started pelting stones at the vehicles parked in the premises. Around 20 people were booked for the violence. The slum dwellers had come to support the people from their area who had come for hearing in Iqbal Sheikh killing case.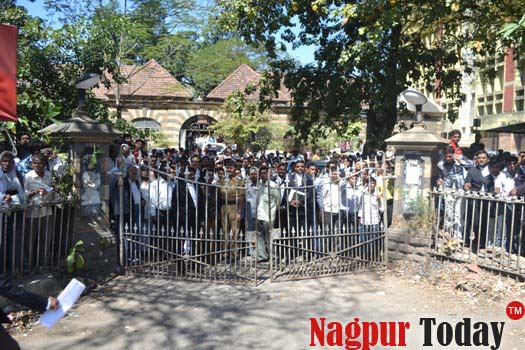 It may be mentioned that the people of Naik slums had lynched a dreaded criminal Iqbal Sheikh with stones on October 9, 2012. His brother Akram Sheikh who was also present at that time managed to flee the spot. The people who were arrested in this connection are being tried under section 307. It is said that the two brothers had ruled over the threat that they spread in the area. The two had allegedly killed a man from the area and buried him secretly. The people were reportedly stressed with the often threatening gesture of both the brothers. This was followed by a violent turn when the people went berserk and killed Iqbal. Both the parties had come for hearing on Monday.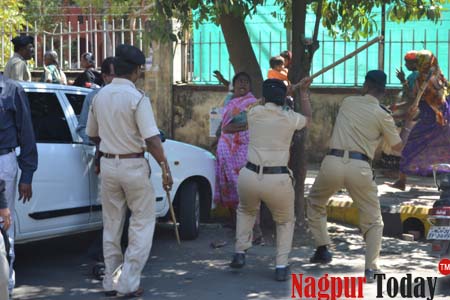 Sonu and Indu of Naik slums informed that the witnesses in the case have appeared in the court for hearing today. The people from the area wanted to enter the court as they apprehended that the other party could cause harm to the witnesses.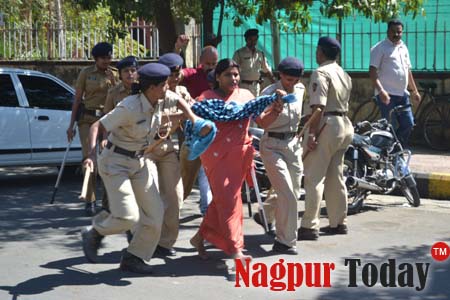 However sources reported that the slum dwellers wanted to beat Bhuru to death.
While few people were allowed inside along with the witnesses, most of them were blocked on the gate as they were in large numbers. Around 300 people gathered on the main gate of the court and blocked the way. The police then applied lathi charge on the people. The furious mob started pelting stones at the parked vehicles around.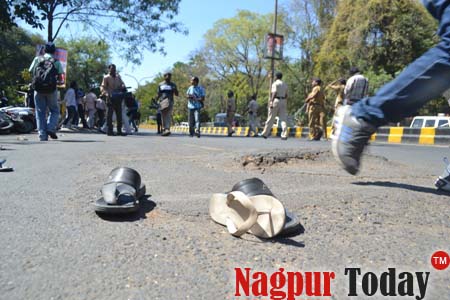 An advocate Nitin Telgote who witnessed the incident said that there is no police security arrangement in the court premises. The vehicles of lawyers and their clients were badly damaged. The police should pay extra heed towards enhancing security in the court premises.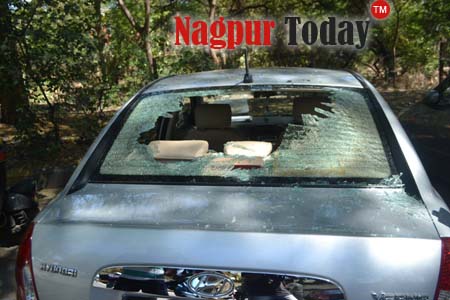 Mangaldeep Seram, zone – 2 DCP, informed that the people tried to forcibly enter the premises and when the police stopped them, they created unruly scenes. The police then had to respond with lathi charge. Around 20 people have been taken into custody. Later the people also ransacked the vehicles and also called their other supporters on the court gate.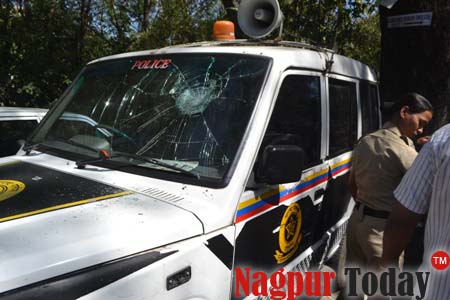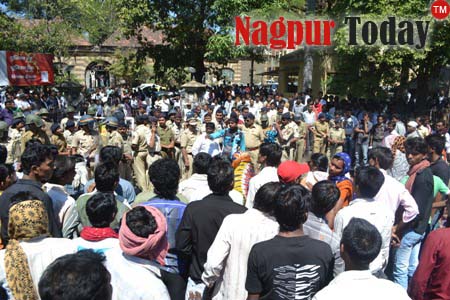 Video of Lathi Charge :