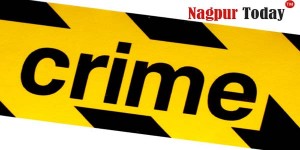 Nagpur News: Pachpaoli police have booked a Madhya Pradesh man on the charges of abetting suicide by a Nagpur youth.
According to police, the victim youth Prashant Nilkanth Barapatre (26), resident of Panchsheel Nagar, near Housing Board, Nagpur, had taken a loan of Rs 3,00,000 from Pankaj Thakur, native of Seoni, Madhya Pradesh two months back. Prashant needed the money for repairing his borewell machine. He sold his vehicle, mortgaged gold ornaments and house registry with Pankaj Thakur for the loan of Rs 3,00,000. However, when Prashant demanded his gold ornaments and the registry of his house back after repaying the amount to Pankaj Thakur, Pankaj refused to hand over the gold ornaments and house registry to Prashant despite several demands. The frustrated Prashant was forced to end the matter by committing suicide by way of hanging to the ceiling hook with the help of a piece of cloth in his house.
Prashant's father Nilkanth Somaji Barapatre lodged a complaint with Pachpaoli Police Station in this regard. The Pachpaoli police PSI Deshle booked Pankaj Thakur under Section 306 of the IPC and probing the matter further.