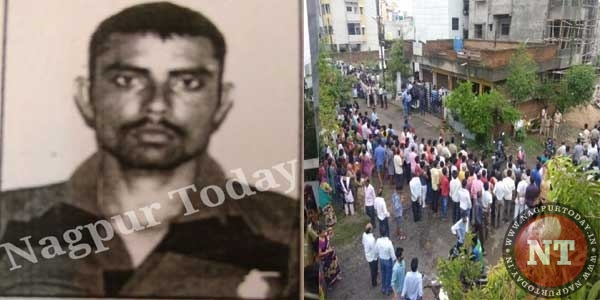 Nagpur: Cracking the mystery surrounding the brutal murder of BJP worker Kamlakar Pohankar and his four other family members, who is absconding. Palatkar is a history sheeter who killed his own 5 year old son Krishna in the incident. He had also murdered his wife Savita in 2014.
He recently got out of jail and wanted to avenge Pohankar over an old dispute. It may be mentioned here that Pohankar and his 4 other family members including Palatkar's son and daughter were found murdered at his house in Aradhana Nagar under Dighori police station.
Palatkar was serving life term in jail before being released on parole. Palatkar has been at large since Sunday night when the crime took place. According to the information the heinous crime was committed over the property dispute. The accused was having dispute with his sister over the 10 acres paternal land in Navargaon. All the members of Pohankar family were allegedly murdered as the fallout of the dispute.
On the other hand, the police press note says that both the sons of Palatkar were with his sister (Pohankar's wife). The incident came into light when children sleeping in the house rose in the morning at 6 am and saw the body of their family members after which they informed others about the gruesome crime.
Kamlakar Pohankar was one of the activists of BJP and was associated with property business.
The body of 46-year-old Kamlakar with his wife Archana (46), mother Meerabai (68) , his daughter Vedanti (12) and the son of the accused, Krishna (5), were recovered from the house.
The accused used a sharp weapon to kill all the members. 9 police teams are engaged in search of the accused.