PM brings his own dabba to lunch with BJP booth workers in Varanasi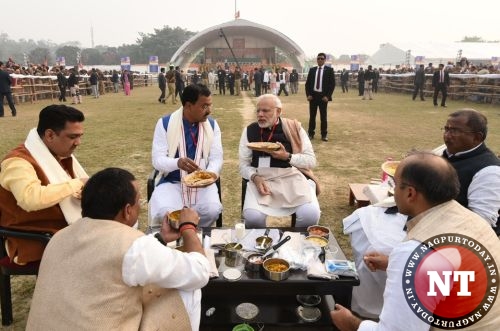 Varanasi: When 26,000 BJP workers in Varanasi broke for lunch yesterday, they were joined by none other than Prime Minister Narendra Modi – who brought his own packed lunch. The Prime Minister chatted individually with many of the workers at the DLW ground. "Such equality is only possible in the BJP," the party tweeted yesterday, along with photographs of the meeting.
PM Modi sought to inspire the BJP cadre by sharing his own experiences as a 'karyakarta', or worker, to show how "in the BJP workers have risen through the ranks and on merit," Piyush Vardhan Singh Rajkumar, co-convener of the BJP's IT cell for the Kashi region, said.