PM blames Congress for Partition: We are still paying for your sins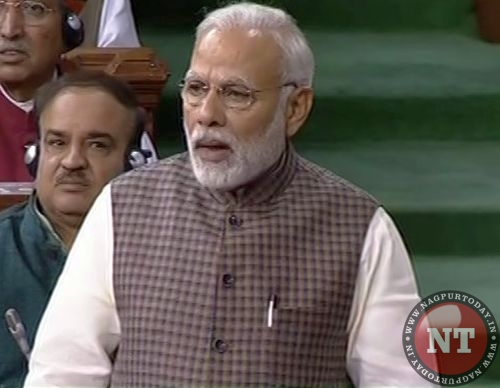 New Delhi: PM Narendra Modi speaks in Lok Sabha on the motion of thanks to the President's address. Opposition raises loud slogans in Lok Sabha as the Prime Minister speaks.
"Telangana aage badhe iske pakah mein hum bhi hain, par aapne Andhra ke logon ke sath hadbadi mein jo kiya uska nateeja hai ke aaj char saal ke baad bhi samasyaaen hain," the PM said.
"We were also in favour of Telangana. But this is the outcome of hurried-bifurcation keeping polls in mind:
"For decades, one party devoted all their energies to serving one family. The interests of the nation were looked over just for the interests of one family. Aapne Maa Bharat ke tukde kar diye, iske bavajood ye desh aapke sath raha, aap uss zamane mein desh mein raaj kar rahe the jis samay vipaksh na ke barabar tha."
Opposition's loud slogans of 'jhutha bhashan bandh karo', 'jhuthe ashwasan bandh karo' continue as PM Modi speaks.