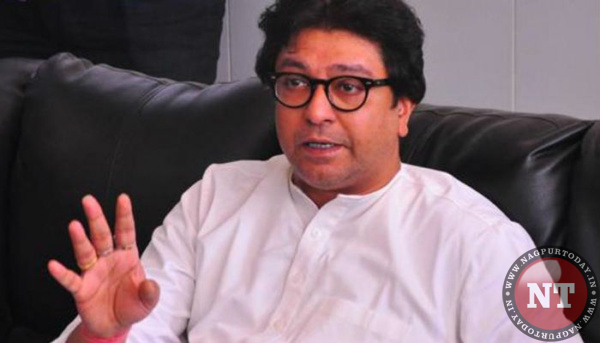 MUMBAI: In a serious allegation, Maharashtra Navnirman Sena (MNS) chief Raj Thackeray claimed that plastic manufacturers are being forced to donate funds for election.
Addressing a conference in Mumbai on Tuesday, Thackeray claimed that he has proof for the same.
Asking why there's not enough public awareness among citizens on the plastic ban, Thackeray questioned Maharashtra Chief Minister Devendra Fadnavis's silence on the matter.
"Why hasn't the ban been implemented in all kinds of plastic?" he further asked.
On March 23, the state government had imposed a ban on manufacturing, use, sale, distribution and storage of plastic materials such as one-time-use bags, spoons, plates, PET and PETE bottles and thermocol items.
The government had given three months time for the disposal of the existing stocks.
The government had earlier said that all kinds of plastic bags, irrespective of their thickness, tea cups, glasses, thermocol glasses, thermocol used for decoration, plastic used in hotels to parcel food like boxes, spoons have been banned.
The ban prescribes Rs 5,000 fine for the first-time offenders and Rs 10,000 for the second-time offenders. Those who violate the ban for the third time will face a fine of Rs 25,000, along with a three-month imprisonment.
On Monday, Maharashtra Environment Minister Ramdas Kadam took a dig at Thackeray after his party workers put up a board criticising the plastic ban outside Shiv Sea president Uddhav Thackeray's residence in suburban Bandra.
"I took the decision almost nine months in advance, held meetings and took people into confidence. If someone is deliberately creating hurdles in good initiatives, it is wrong and unwarranted," Kadam said.
He said Raj Thackeray should visit the Worli exhibition and personally find out what type of plastic is banned.
"He (Raj Thackeray) does nothing but only makes noise," the Shiv Sena leader said