Nagpur: The festive season is here and it is offering you a huge bunch of offers. Developers and builders all over will try to lure you if you are a potential home buyer and there is a good chance that you will be attracted by the 'offers' given by them.
However, the question which rises is should you invest a lumpsum amount and buy a property merely because you are being given attractive gifts? Confused? Say no more, we bring you a small summary of our research in this section.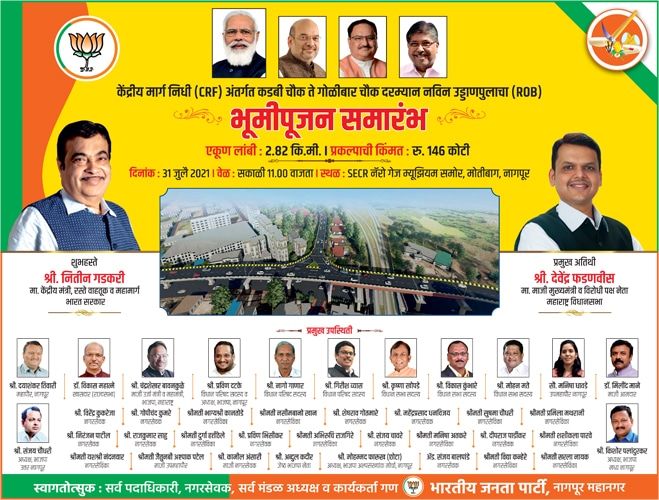 The Real Estate prices have declined and it is good time to invest a house you have always dreamt of. You might be gladly astonished to know that in certain places you will find the cost of property in as low as the replacement cost.
It is required to be mentioned that the rate of interest has reached maximum sink in past ten years. If a buyer avails a loan at Variable rate and at an interest of 8.35 percent, they will have to pay lower amount for actual cost of the house as well.
If you are young and are planning invest in your first property, you may also avail a subsidy of around 2.45 lakh in the interest. This subsidy is given at the beginning of the process and can be used to lower down the total bank loan amount.
For a property buyer, the Property Developer or Builder is the most important person in the life till the sale deed is signed. In most of the cases, the property developer occupies almost 100% mind share during the buying process. This year, the sellers are expecting a hike in sales as compared to recessed property market for past few years.
You will definitely come across offers like discount on Basic Selling Price of the property or a gold coin or even a CAR! Don't get too elated. You will also be offered free car parking or pre-EMI payment until the possession. I am still saying. Don't get too elated!
"It is very difficult for the buyers to discriminate between the deals which are necessary for them and which are not. They must analyse the deals very sceptically before investing", said Divya Seth Maggu, Associate Director, Colliars International.
We bring you a three step guide to seal the real deal:
Negotiate, Negotiate and Negotiate:
You have an immense scope for negotiation in this market. Try and bargain as much as you can. You might get a good deal in your budget.
First Step: First of all, bargain on cost of the property without thinking what you are getting for free.
Second Step: Now compare the price with what are you being offered for free. It will give you an idea that whether the free gift has much value or not.
Third Step: Compare the builder's cost and discount. Calculate the amount of free gift and even analyse the quality of the products being offered.
False Promises: With increasing competition in real estate, builders are trying to lure as many buyers in the initial phase of a project to meet their funding requirements. Advertisements with false promises are part of it. A Gurgaon-based real estate developer was recently accused by over 700 investors of embezzling more than Rs 1,000 crore in a real estate project. The developer had assured investors of 12% returns on the invested money until possession, but the cheques given by the company bounced. To worsen matters, investors faced inordinate project delays, grinding their property investment dreams into dust.
Title Frauds: This happens with both individual sellers and developers. There have been cases where scammers have duplicated title deeds of vacant or disputed projects and sold them to innocent buyers. "By the time the fraud is detected, the scammer is far out of sight, counting the wads of money he has made. A related genre of real estate fraud is where buyers purchase their dream home only to later come to know that the project does not include that part of land the builder had specified as theirs when they booked it," observes BankBazaar.
Deliberate Delays: Project delays and disappearing builders are another common occurrence in real estate fraud. One strategy unscrupulous builders resort to is to delay project completion deliberately until they get requisite number of buyers. Yet others divert the money pooled from one project to another, delaying both projects in the process. Many new and existing builders have left a trail of gullible buyers who have just purchase agreements to show and are kept on wait while they pay huge rentals.